LUBA STAFF 11, DRC
Despite its traditional form and appearance, this staff exhibits little use or age and was probably made to be sold.
---






Photographs © Hamill Gallery
LUBA
STAFF 11
70" high x 4" wide x 1.75" deep
DRC
$300
The carving is well done in both the head and the abstract patterns. Note the small area of wood loss just above the head, on the right side (see detail below).
It has a thin plastic fishline for hanging on a wall.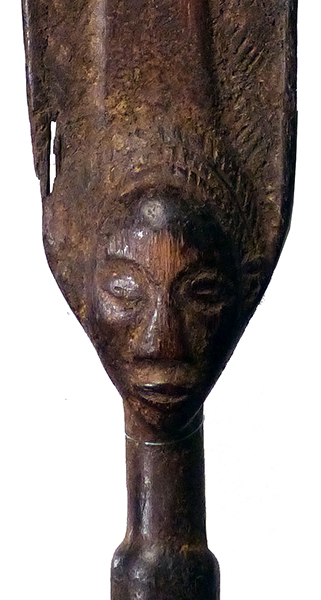 GO TO LUBA HEADRESTS PAGE
GO TO LUBA (AND TABWA) STOOLS PAGE