TABWA STOOL 2, DRC
Despite its appearance, we believe that this wonderful stool was made to be sold.
---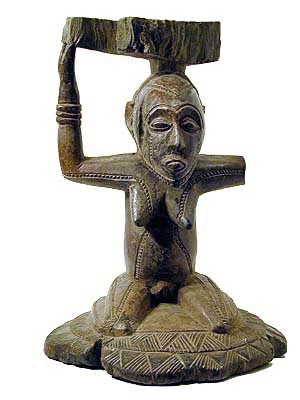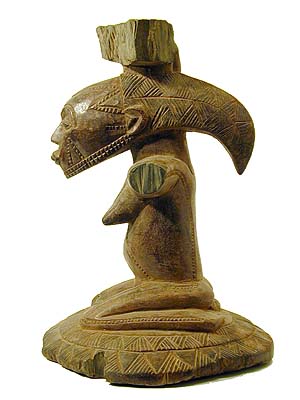 Photographs © Hamill Gallery
TABWA
STOOL 2
15.5" high
DRC
$400

The Tabwa have stools very similar to the neighboring Luba. This one has a distinctly Tabwa hairstyle.
Note the obvious loss of the left arm and most of the seat.

GO TO LUBA (AND TABWA) STOOLS PAGE
GO TO AFRICAN STOOLS CATALOGS PAGE