MENDE OBJECT 7, Sierra Leone
Despite the elegant workmanship, it shows no evidence of age or use and was probably made to be sold.
---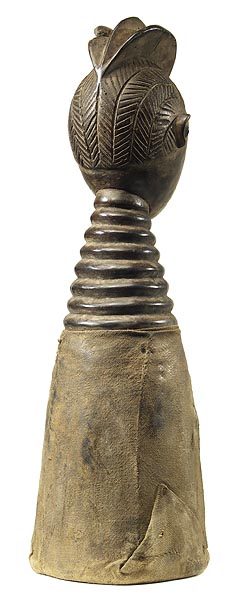 Photographs © Hamill Gallery
MENDE
OBJECT 7
16.5"high x 5"wide x 5"deep
Sierra Leone
$1000
This unique object, covered in cloth, has a compartment inside with something that is enclosed and rattles. It is similar in form to several Dan fetishes and could have had a similar intended function.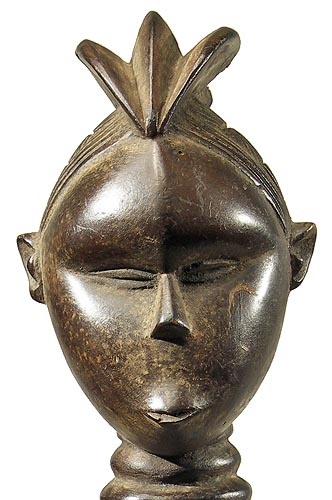 GO TO MENDE OBJECTS PAGE
GO TO DAN SPOONS PAGE
GO TO DAN SPOON FIGURES PAGE
GO TO MENDE BUNDU HELMET MASKS PAGE
GO TO MENDE BUNDU HELMET MASKS 2 PAGE
GO TO MENDE FIGURES PAGE
GO TO MASKS PAGE