MOSSI YATENGA MASK 13, Burkina Faso
Despite its appearance, we believe this mask was made to be sold.
---




Photographs © Hamill Gallery

MOSSI
Yatenga Mask 13
68.5" high x 6" wide x 4.75" deep
$400
Burkina Faso
The bottom point of the ridge in the middle of the face has been broken off (see details). There are old insect holes in the middle area, front and back that do not affect the structure of the piece.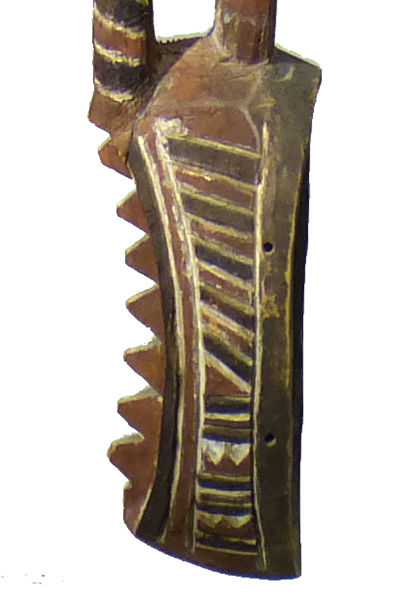 GO TO MOSSI YATENGA MASKS PAGE

GO TO MOSSI MASKS PAGE

GO TO MOSSI ART PAGE
GO TO A DILEMMA OF HORNS EXHIBITION PAGE
GO TO PAINT! EXHIBITION PAGE
GO TO MOSSI HEADS ARCHIVES PAGE (ALL SOLD)
GO TO AFRICAN FIGURES PAGE
GO TO MASKS PAGE
GO TO NEW ADDITIONS PAGE