MOSSI YATENGA MASK 16, Burkina Faso
Despite its appearance, we believe this mask was made to be sold.
---




Photographs © Hamill Gallery

MOSSI
Yatenga Mask 16
63" high x 6.5" wide x 5.75" deep
$500
Burkina Faso
There is a repaired crack on the right horn and a crack (now stable) on the top back of the head. There is minor wood loss on the mid front.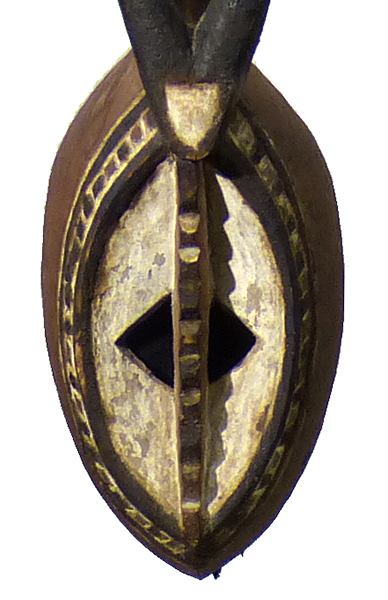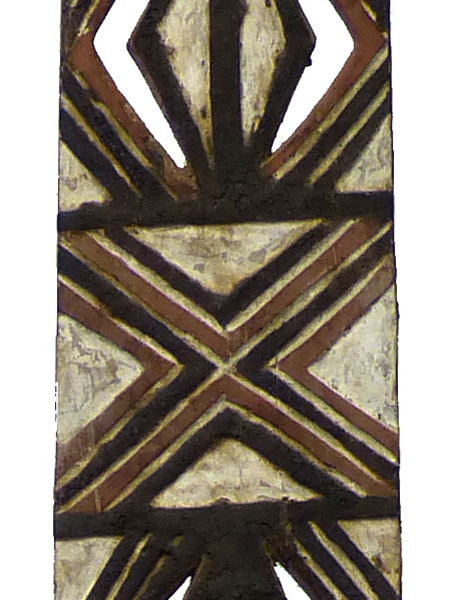 GO TO MOSSI YATENGA MASKS PAGE

GO TO MOSSI MASKS PAGE

GO TO MOSSI ART PAGE
GO TO A DILEMMA OF HORNS EXHIBITION PAGE
GO TO PAINT! EXHIBITION PAGE
GO TO MOSSI HEADS ARCHIVES PAGE (ALL SOLD)
GO TO AFRICAN FIGURES PAGE
GO TO MASKS PAGE
GO TO NEW ADDITIONS PAGE