NUPE WOOD VESSEL 1, Nigeria
This wood vessel has not been vetted, so our default position is that it could have been made to be sold.
---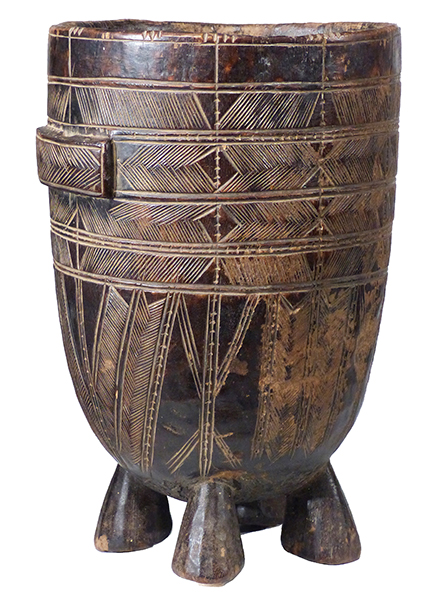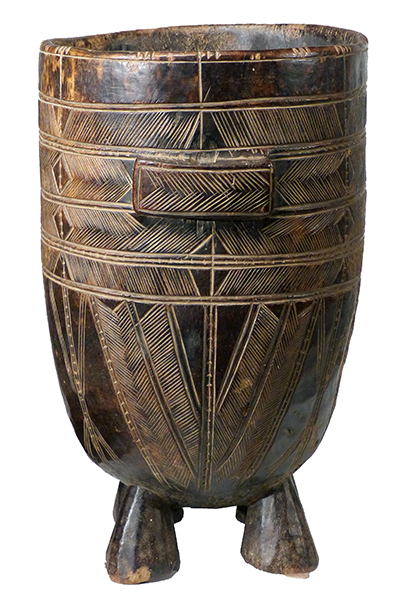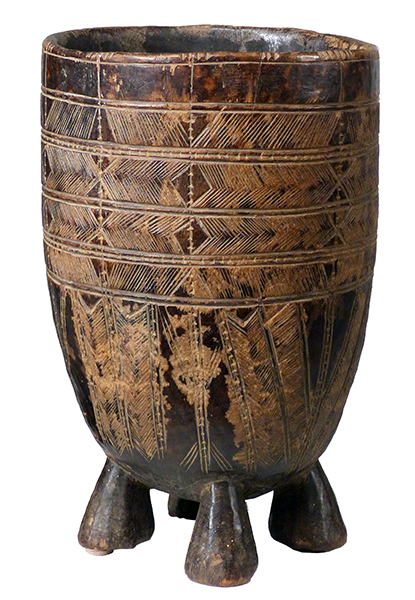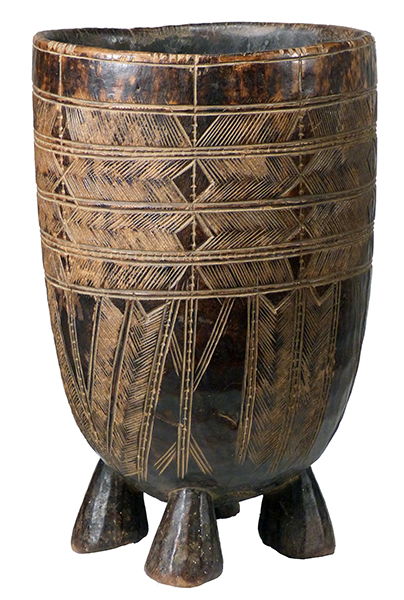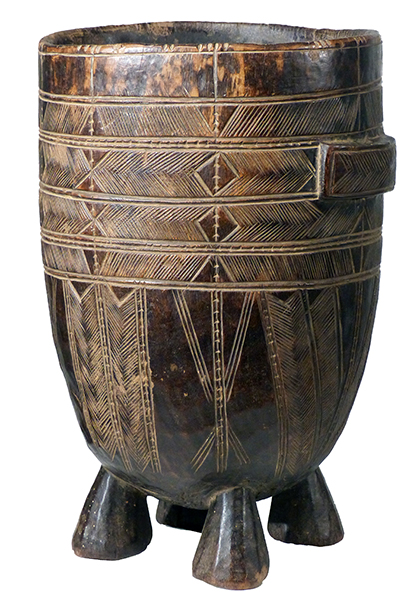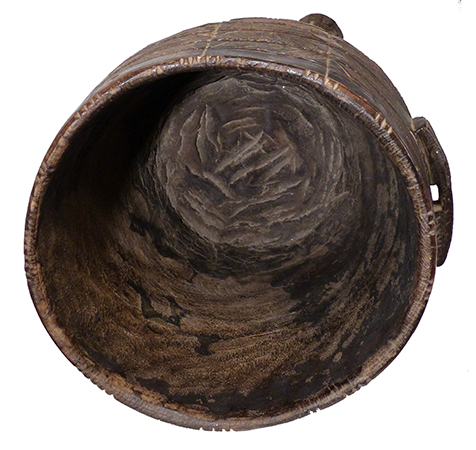 Nupe
Wood Vessel 1
16.25" high x 10" wide x 11" deep
$250
SOLD
Photographs © Hamill Gallery
This vessel has a nice overall pattern of carefully incised lines. It is in good condition. Hand carved, it is not perfectly round.
These Nupe wood vessels not well known. The Nupe are better known for their terracotta pots and pot supports, gourds, doors, post and stools. Most Nupe are Muslim and their art is therefore abstract.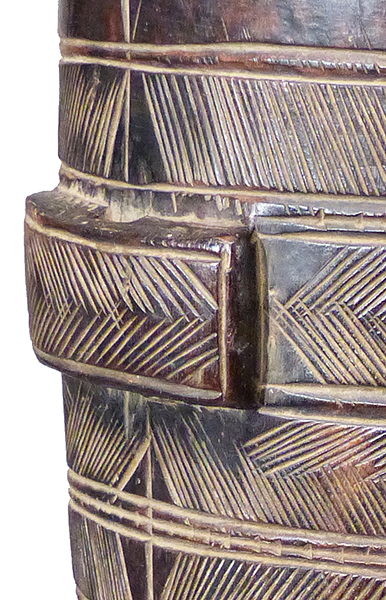 GO TO HOLDING PATTERNS EXHIBITION PAGE
GO TO AFRICAN POTS PAGE
GO TO AFRICAN VESSELS PAGE
GO TO NUPE GOURDS PAGE
GO TO NUPE STOOLS PAGE
GO TO NUPE POSTS PAGE
GO TO NUPE DOORS PAGE