NYAMWEZI STYLE FIGURE 11, Tanzania
While originating from the African continent, this figure is likely not created by the tribe who invented the design. The tribal attribution indicates the origin of the design, not the object.
---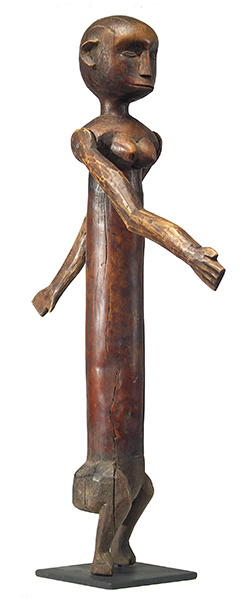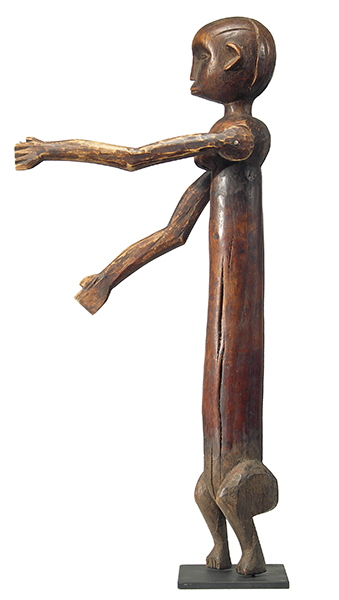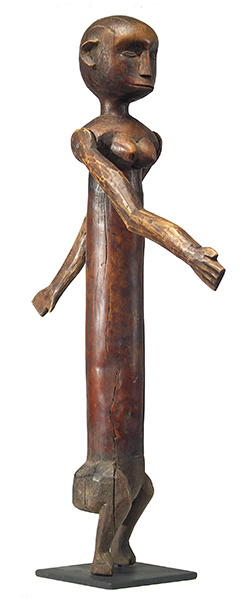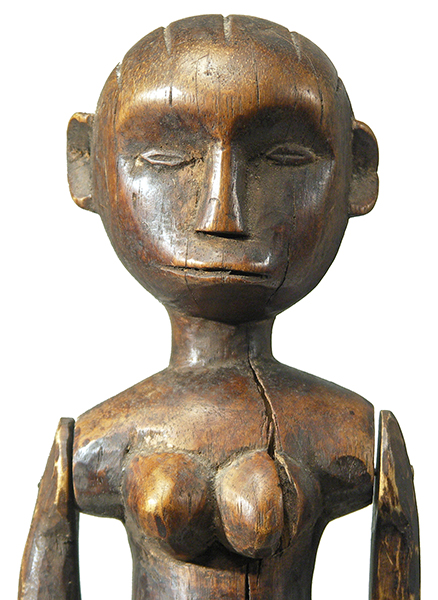 Photographs © Hamill Gallery
NYAMWEZI STYLE
FIGURE 11
20.5" high x 4" wide x 3" deep
Tanzania
$500
Without diminishing the impact and grace of the figure, there are several wide stable cracks; down the front, the right leg, the left side and the back left side of the head. There is some wood loss on the left leg and left heel. The arms move and could be placed in most positions.

GO TO NYAMWEZI / NYAMWEZI STYLE & ZIGWA STYLE FIGURES PAGE

GO TO SUKUMA AND SUKUMA STYLE DANCE FIGURES PAGE
GO TO STILL STANDING EXHIBITION PAGE
MJM09292017