NYAMWEZI STYLE FIGURE 25, Tanzania
While originating from the African continent, this figure is likely not created by the tribe who invented the design. The tribal attribution indicates the origin of the design, not the object.
---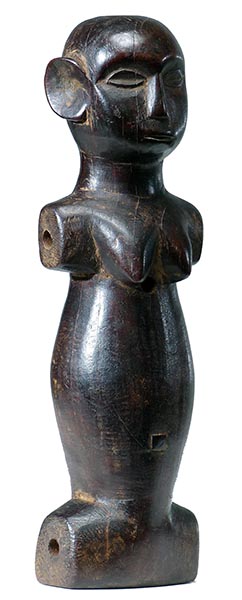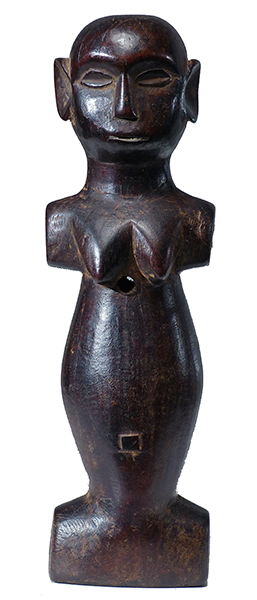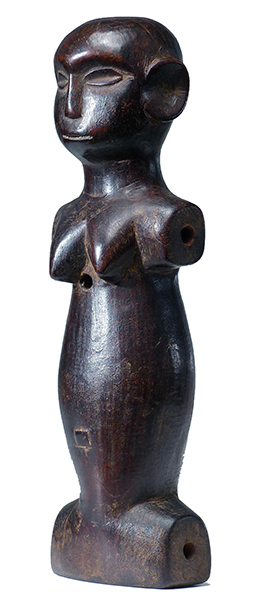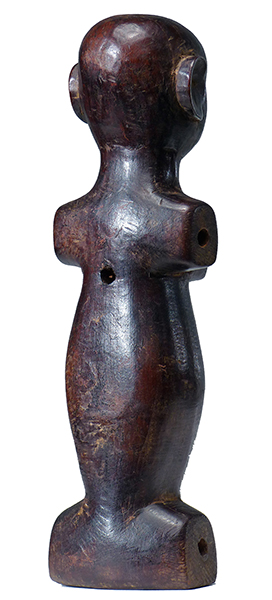 Photographs © Hamill Gallery
NYAMWEZI STYLE
FIGURE 25
10" high x 3" wide x 2.5" deep
Tanzania
$200
This half-figure was once a puppet, but has lost its arms and legs.

GO TO NYAMWEZI / NYAMWEZI STYLE & ZIGWA STYLE FIGURES PAGE

GO TO SUKUMA AND SUKUMA STYLE DANCE FIGURES PAGE
GO TO STILL STANDING EXHIBITION PAGE
MJM09292017