WESTERN PENDE MASK 13, DRC
While originating from the African continent, this Western Pende mask is likely not created by the tribe who invented the design. The tribal attribution indicates the origin of the design, not the object.
---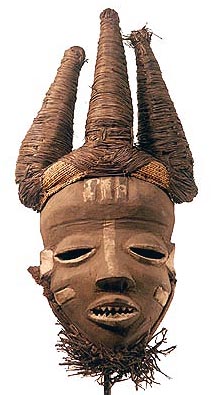 Photograph by Bill Mrachek © Hamill Gallery
WESTERN PENDE
MASK 13
16" high
DRC
$350

This mask is sold without a stand and may be hung on a wall.

GO TO PENDE ART PAGE
MJM08042017