WANDALA SHIELD 12
This shield has not been vetted, so despite its appearance it might have been made to be sold.
---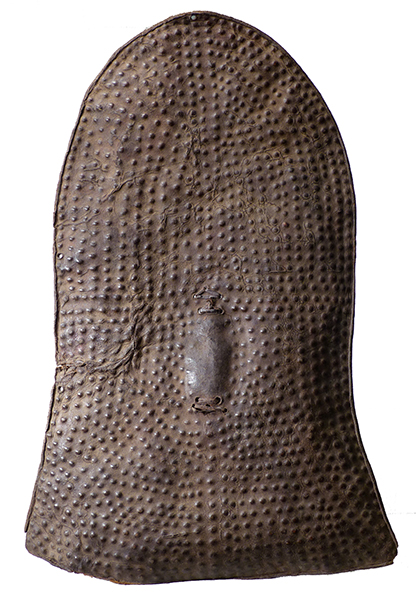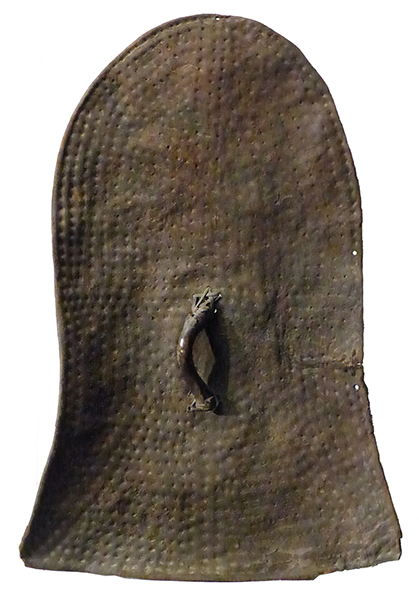 Photographs © Hamill Gallery
WANDALA
SHIELD 12
38" high x 25" wide x 3" deep
Leather
$500
The Wandala make shields by embossing designs into either leather hides or metal forms. This one is leather. Except for what could be an old repaired tear half way down the right side (see detail below), it is in good condition.
It hangs best with the front of the shield out.