TABWA COVERED CONTAINER 1, DRC
Despite its appearance, this covered Tabwa container was probably made to be sold.
---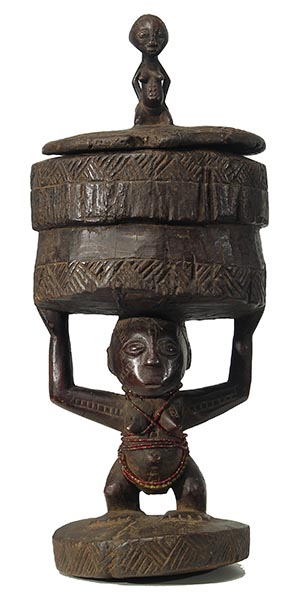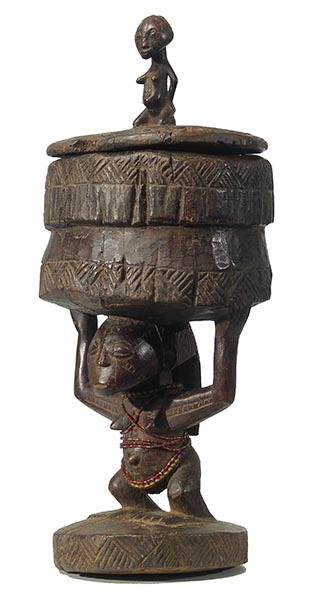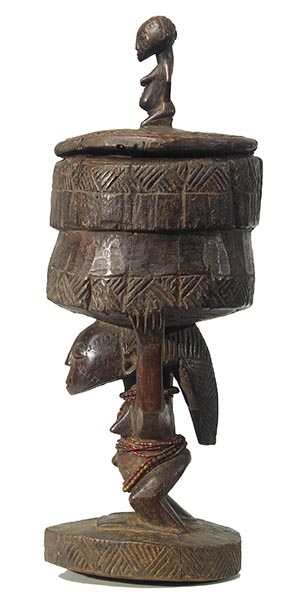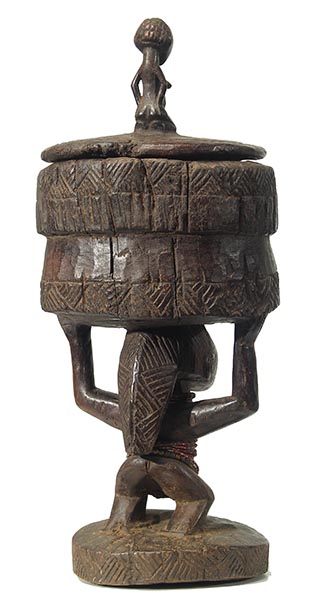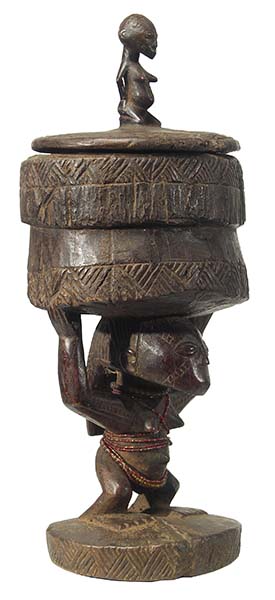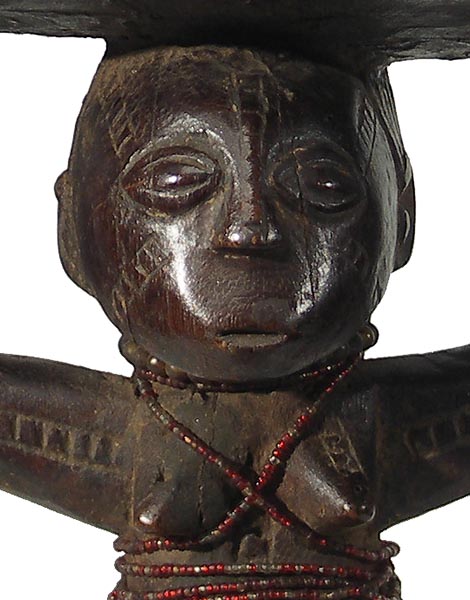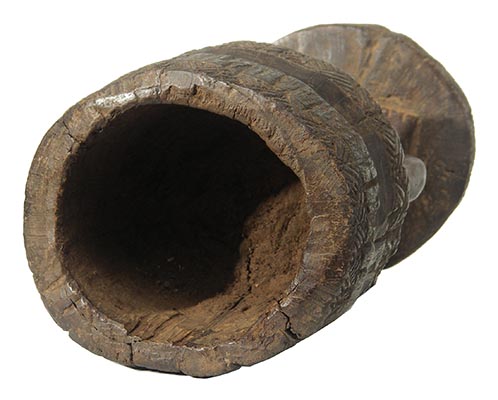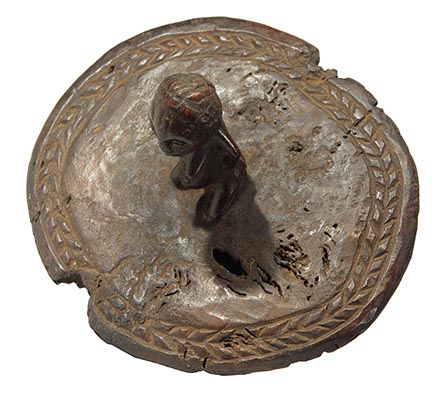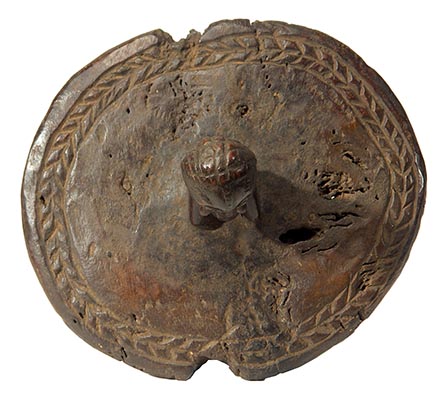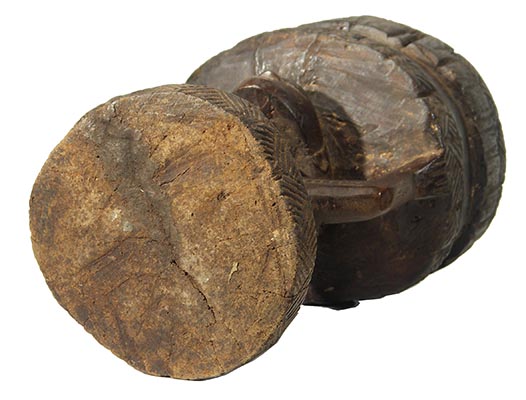 Photographs © Hamill Gallery
TABWA
COVERED CONTAINER 1
19" high x 8" wide x 7" deep
DRC
$700
With figures similar in spirit with Luba figures to the west, this container has a figure with the typical long Tabwa hairdo and scarification. There is some wood loss on the edges of the top and a repaired crack on the front of the base.
GO TO TABWA STOOLS PAGE
GO TO LUBA MATERNITY FIGURES PAGE
GO TO FAMILY MATTERS EXHIBITION PAGE
GO TO MATERNITY FIGURES PAGE
GO TO COUPLES PAGE
GO TO AFRICAN FIGURES PAGE
GO TO AFRICAN MASKS PAGE
GO TO NEW ADDITIONS PAGE
GO TO AFRICAN STOOLS CATALOGS PAGE