TUAREG KNIFE 4, Niger
The Tuareg blade below has been vetted as authentic.
---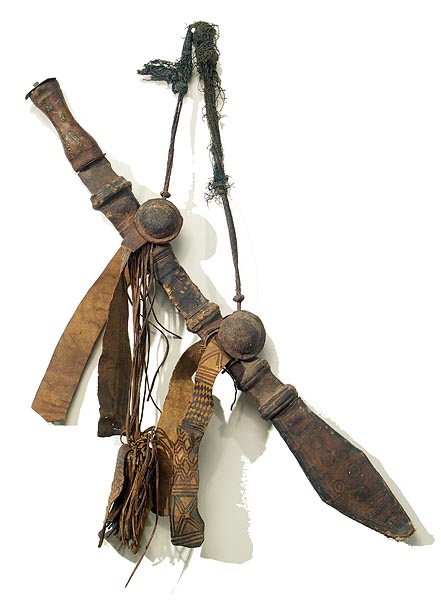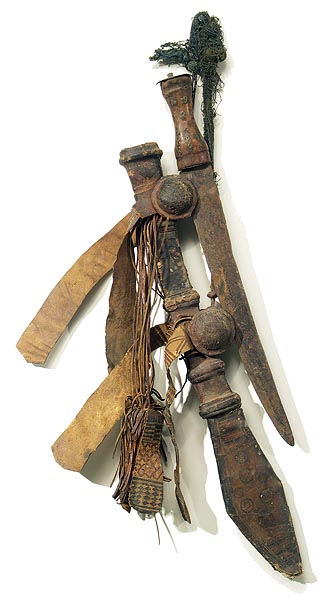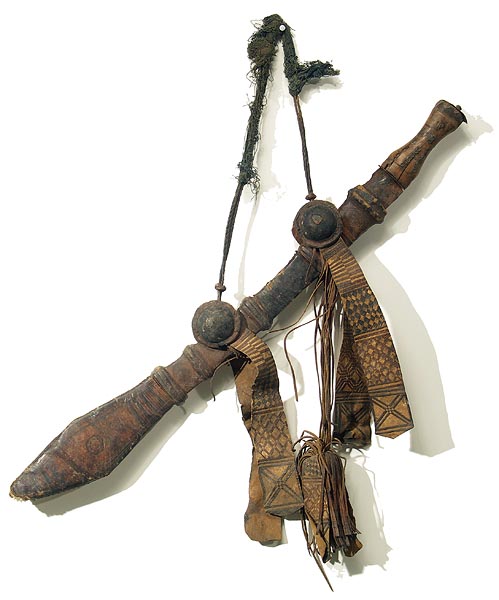 Photographs © Hamill Gallery
TUAREG
BLADE 4
27" long (with sheath)
18" knife alone
Niger
$300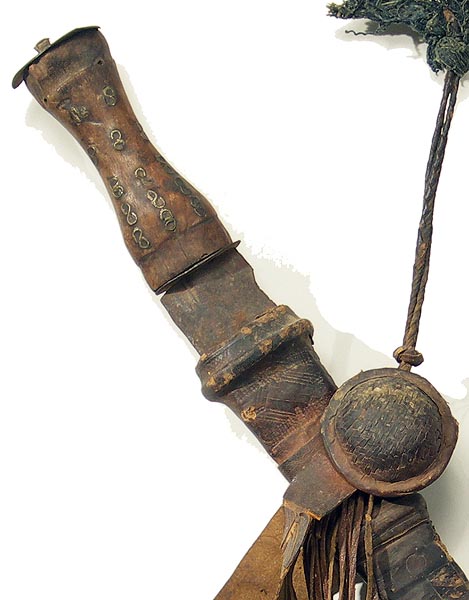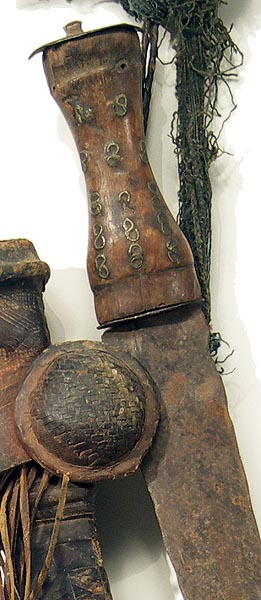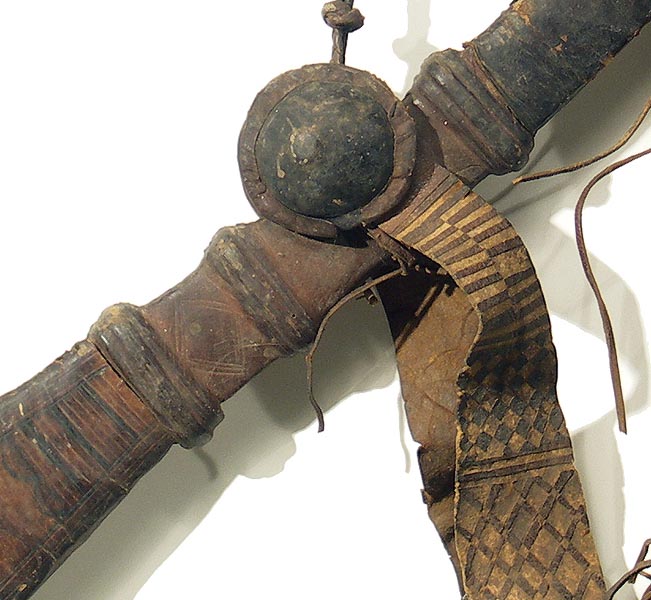 Despite its dashing appearance, it is in poor condition and patched together. The blade does not fit the scabbard/sheath. It is both too short and slightly too wide to go all the way into the sheath.

GO TO AFRICAN KNIVES, SWORDS, AXES AND SPEARS PAGE
GO TO AFRICAN WEAPONS AND WEAPON FORMS PAGE
MJM06212017