YORUBA FACE MASK 6, Nigeria
This mask has been vetted as authentic and old, with signs of age and use.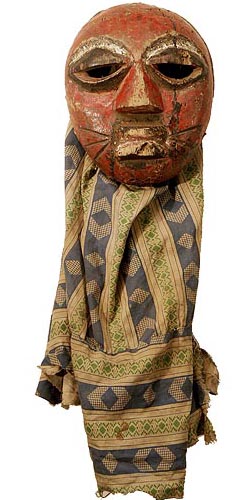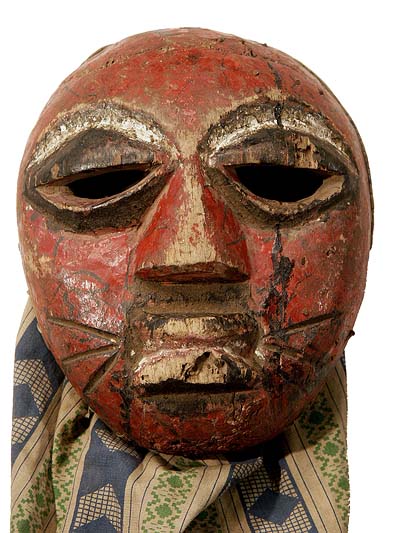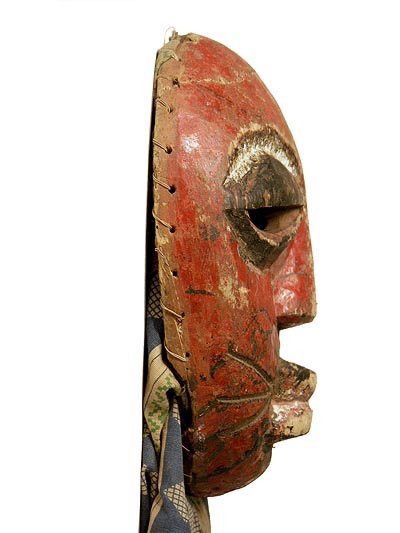 Photographs © Hamill Gallery
Yoruba
Face Mask 6
8" high
$1000
These are the smallest and flattest of Yoruba masks and headdresses and have some fragments of their cloth costumes. The first measurement is the height of the mask, the second is with the cloth as pictured.
RETURN TO YORUBA FACE MASKS PAGE
RETURN TO YORUBA PAGE
RETURN TO YORUBA EXHIBITION PAGE
RETURN TO PAINT! EXHIBITION PAGE
GO TO AFRICAN COSTUMES PAGE
GO TO MASKS AND HEADS PAGE
GO TO NEW ADDITIONS PAGE
[RETURN TO HOME PAGE]
[CONTACT GALLERY]
[ORDERING]
[HYPERLINKS]