YORUBA STOOL 4, Nigeria
This stool has been appraised as being authentic, showing signs of both age and use.
---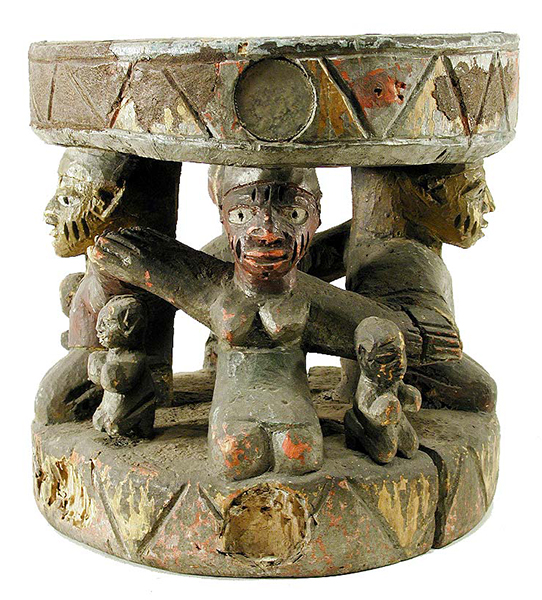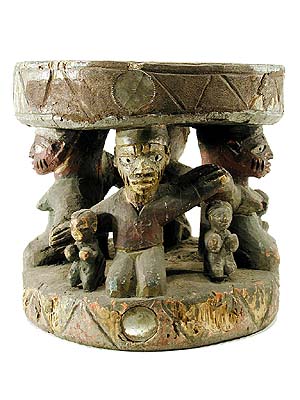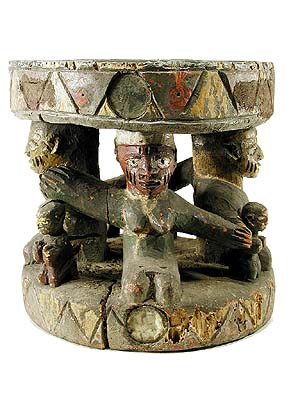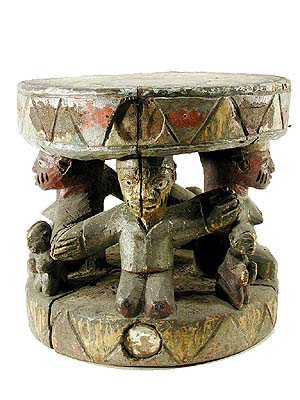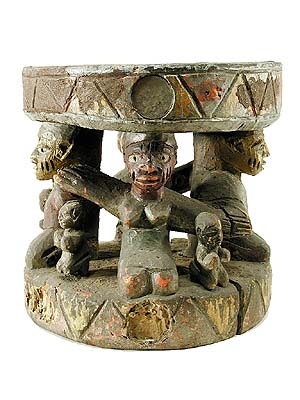 Photographs © Hamill Gallery
YORUBA
STOOL 4
16" high
Nigeria
$2000

This old stool has extensive native repairs to the top surface, which had what appeared to be termite damage. Two males, two females and four children support whoever sits on the stool.

GO TO TAKE A SEAT EXHIBITION PAGE
GO TO YORUBA ART PAGE
MJM11152017