YORUBA IBEJI TWIN PAIR 6, Nigeria
This Yoruba Ibeji twin pair has been vetted as authentic, with evidence of some age and use.
---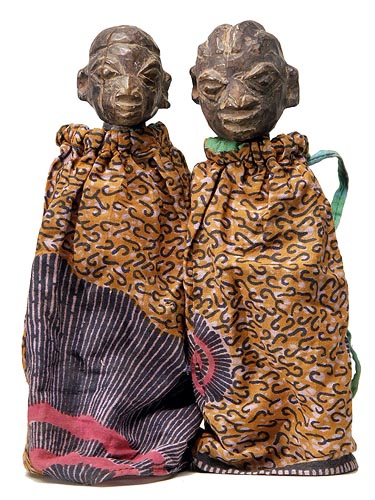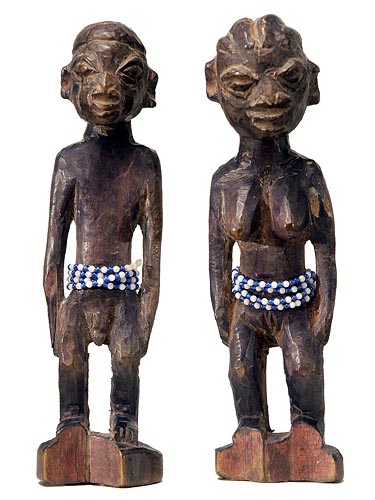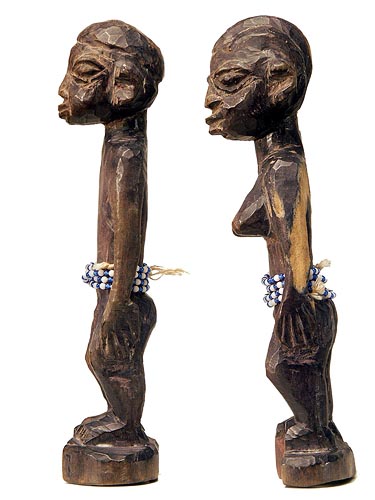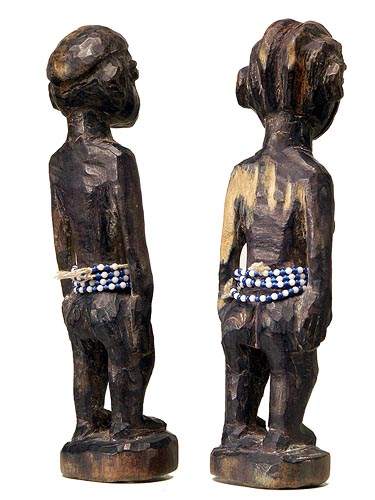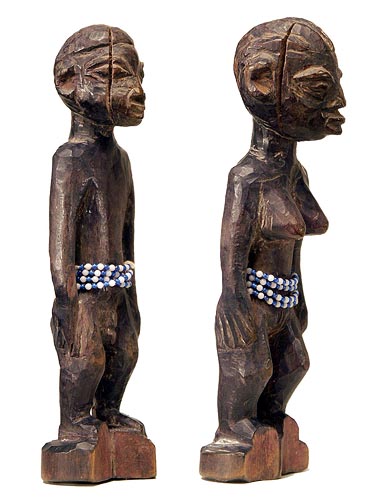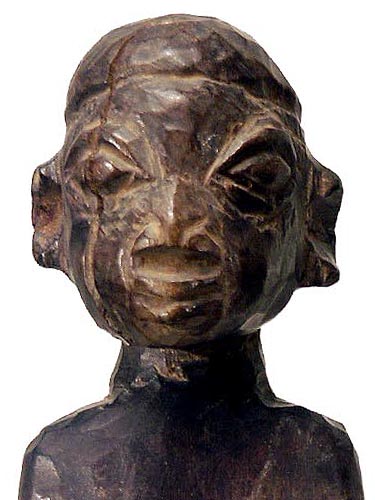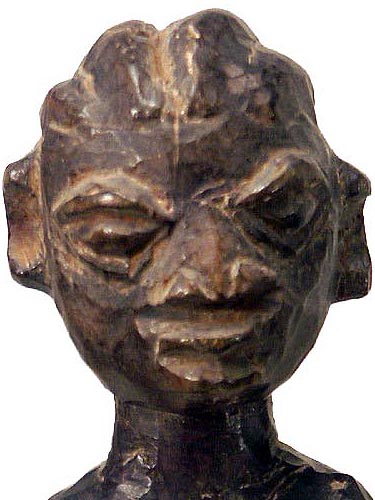 Photographs © Hamill Gallery
YORUBA
IBEJI TWIN PAIR 6
8.5" high
Nigeria
$400/pair

In their bags the wood loss damage on both bases and the back of the female are hidden. The cracks on the right side of each head are old and stable.

GO TO YORUBA IBEJI TWIN FIGURES 1 PAGE
GO TO YORUBA IBEJI TWIN FIGURES 2 PAGE
GO TO YORUBA EXHIBITION PAGE
GO TO YORUBA FIGURES PAGE
GO TO AFRICAN FIGURES PAGE
GO TO AFRICAN ARTIFACTS PAGE
GO TO AFRICAN TRIBAL COSTUMES PAGE
GO TO AFRICAN MASKS PAGE
MJM10192017