YORUBA IBEJI TWINS PAIR 9, NIGERIA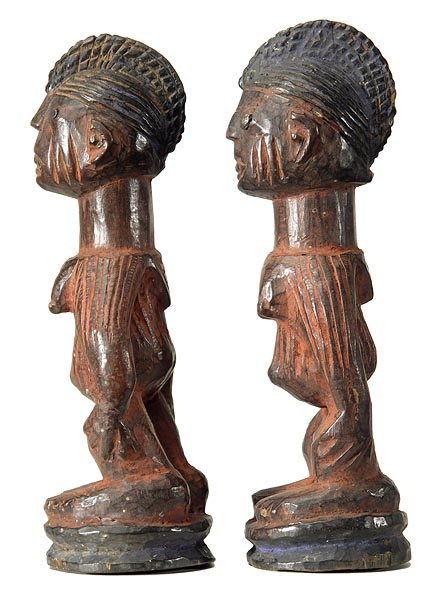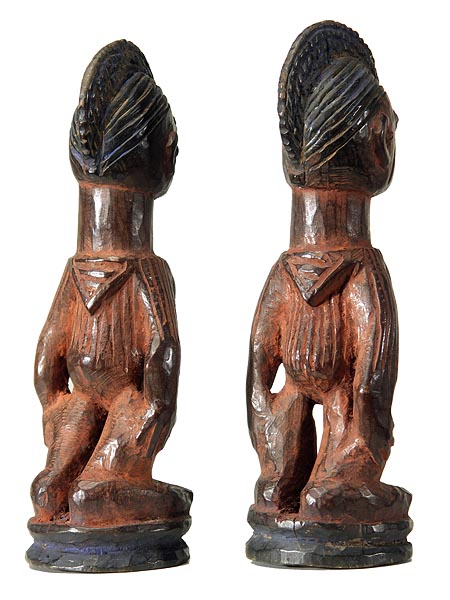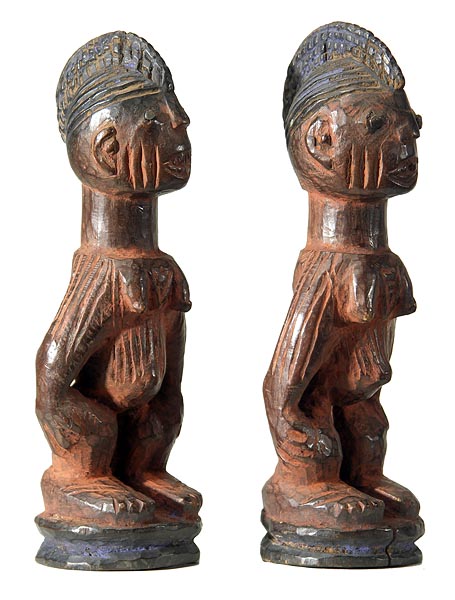 Photographs © Tim Hamill
Yoruba
Ibeji Pair 9
9" / 9.25" high
$800/pair
This pair of Yoruba Ibeji twin figures has been vetted as authentic, with some age and evidence of use.
Except for a stable crack on one base, this pair is in excellent condition.
The Yoruba, with a high rate of multiple births, feel that twins are very special and powerful. If a twin dies, a figure dedicated to Ibeji, the diety of twins, is carved to be the earthly abode of the spirit of that twin. The figure is nurtured by the mother and/or the surviving twin . Different hair styles, scarification, figure shape and style of carving indicate the origin of a figure. Often dressed and fed, some still have their special robes.
RETURN TO IBEJI TWIN FIGURES PAGE (in Pairs)
RETURN TO SIDE BY SIDE EXHIBITION PAGE
RETURN TO IBEJI FIGURES PAGE 2
RETURN TO IBEJI FIGURES PAGE 1
RETURN TO YORUBA EXHIBITION PAGE