ADUMA STYLE FIGURE 1, Gabon
While originating from the African continent, this figure is likely not created by the tribe who invented the design. The tribal attribution indicates the origin of the design, not the object.
---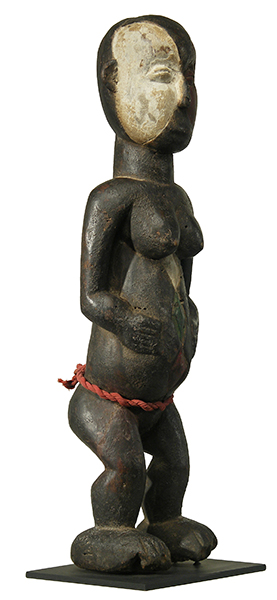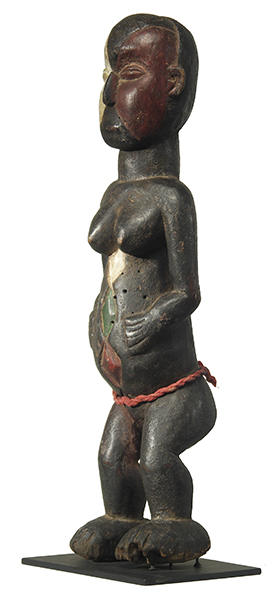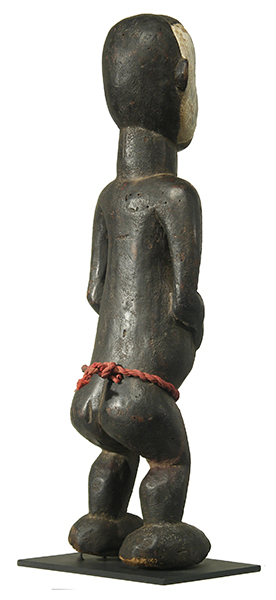 Photographs © Hamill Gallery
ADUMA STYLE
FIGURE 1
21.5" high x 5.5" wide x 5" deep
Gabon
$400
SOLD

There is a small damaged area on the nose. The cloth rope can be removed if desired.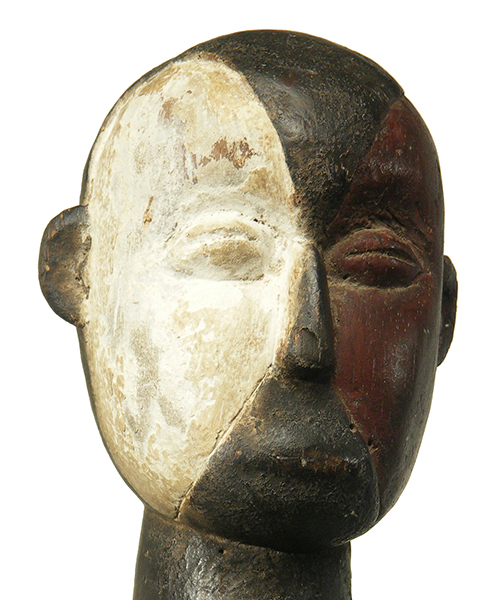 GO TO ADUMA STYLE FIGURES PAGE
GO TO ADUMA STYLE MASKS ARCHIVES PAGE (ALL SOLD)