AFIKPO STYLE MASK 17, Nigeria
While originating from the African continent, this mask is likely not created by the tribe who invented the design. The tribal attribution indicates the origin of the design, not the object.
---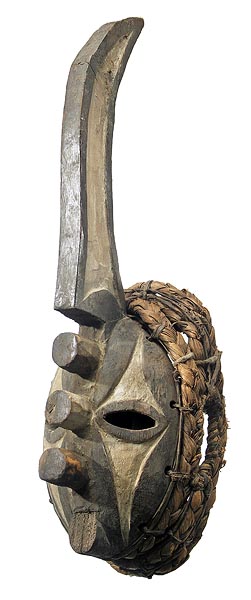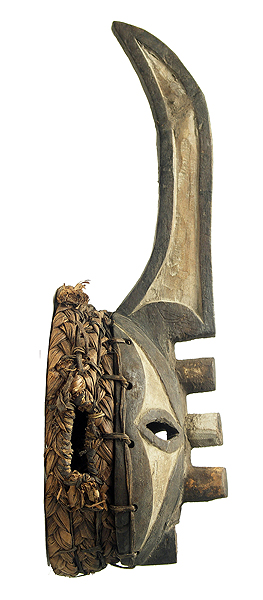 Photographs © Hamill Gallery
AFIKPO STYLE
MASK 17
17" high
Nigeria
$200
SOLD
Note the lowest projection has been broken off and is missing.
GO TO AFIKPO AND AFIKPO STYLE MASKS ARCHIVES PAGE (ALL SOLD)
MJM07122018