AKAN FIGURE 1, Ghana
This figure has been vetted as authentic with signs of use and age, probably mid 20th century.
---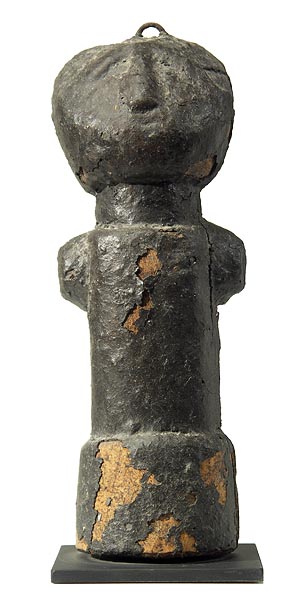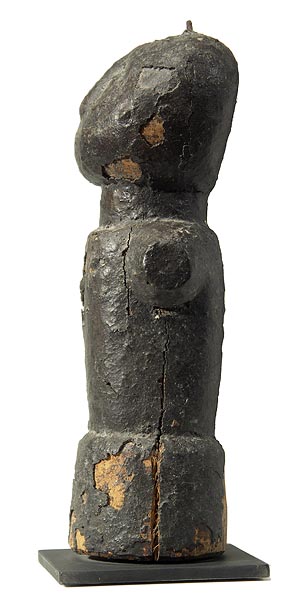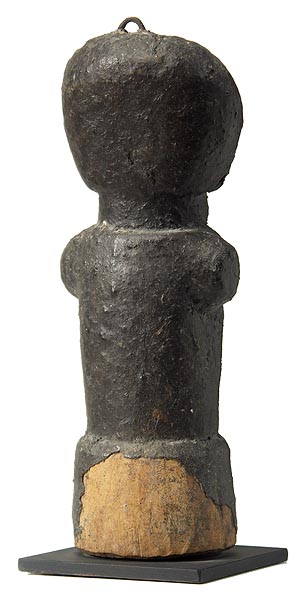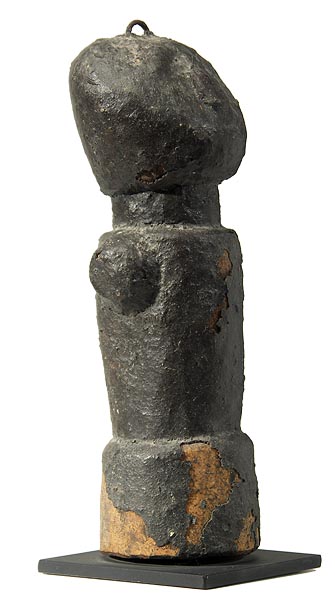 Photographs © Hamill Gallery
AKAN
FIGURE 1
10.5" high
Ghana
$500
This very heavy, dense figure (2 lbs. 10 oz. without the base) is carved of old wood. There are cracks on the left side which are stable. The heavily encrusted patina, a libation with traces of eggshells, has broken off around the base and is still fragile on the chest and the lower sides of the face (see detail below). There is an iron staple on top.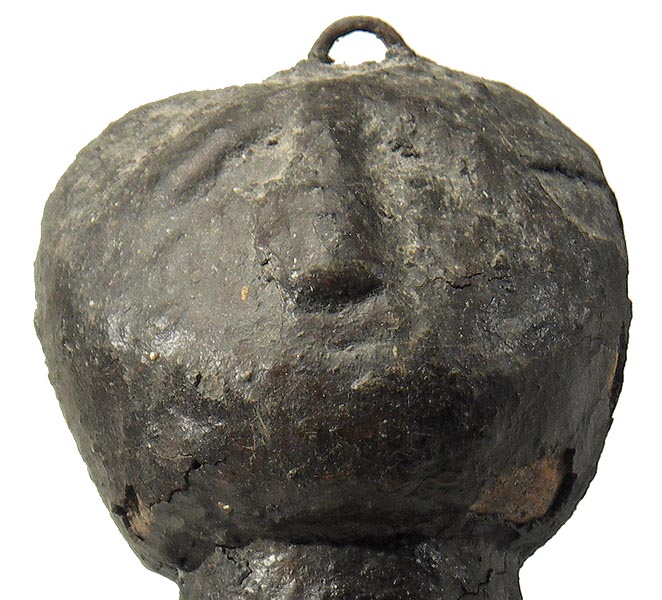 GO TO ASANTE AND ASANTE STYLE FIGURES PAGE
GO TO FANTE / ASANTE STYLE MATERNITY FIGURES PAGE
GO TO ASANTE ART PAGE
GO TO AFRICAN FIGURES PAGE
MJM07182018