AKAN HEAD 1, Ghana
This head has been vetted as authentic with signs of use and age, probably late 19th century.
---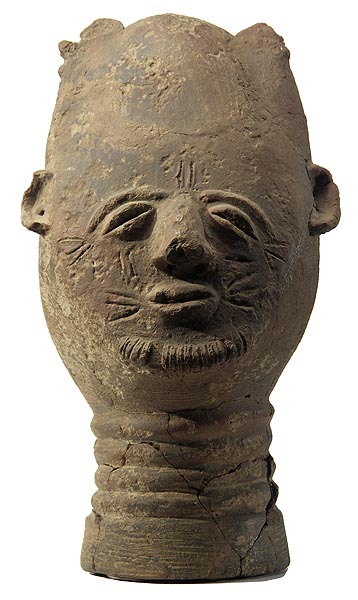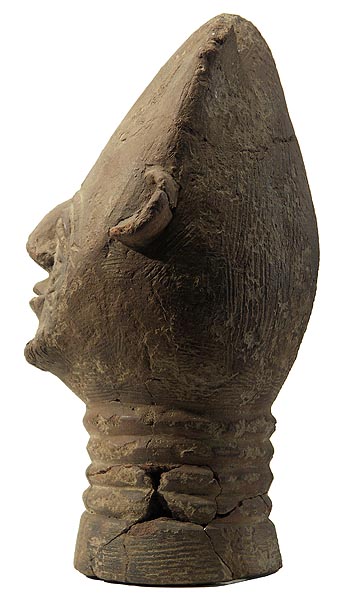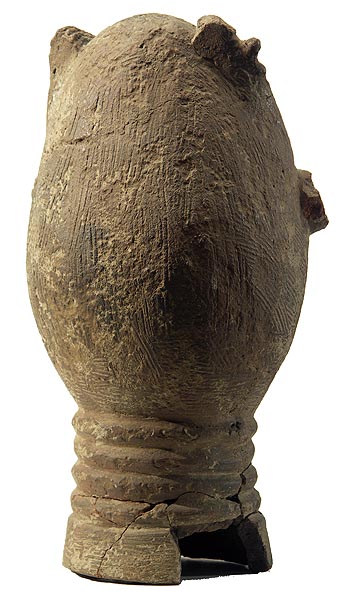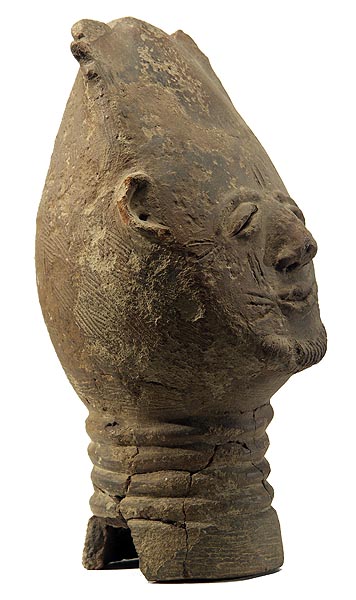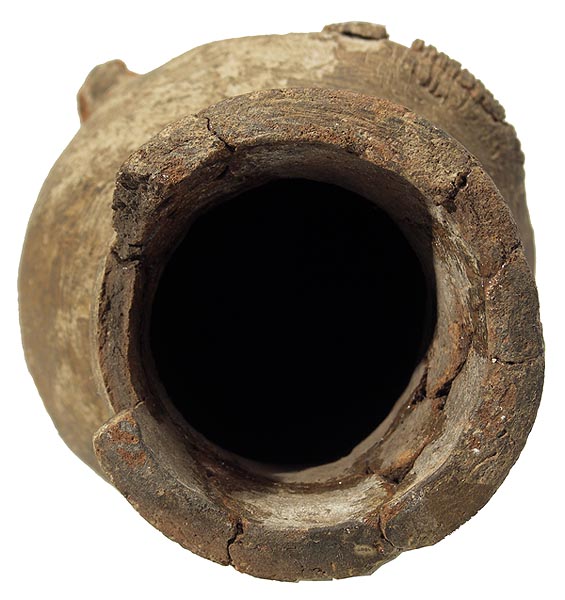 Photographs © Hamill Gallery
AKAN
TERRACOTTA HEAD 1
10.5" high
Ghana
$800
This head has been severely damaged and repaired. The pieces around the neck show clear breakage and, on the inside, evidence of the gluing of the pieces together. Less clear is some cracking and restoration on the forehead.
GO TO ASANTE AND ASANTE STYLE FIGURES PAGE
GO TO FANTE / ASANTE STYLE MATERNITY FIGURES PAGE
GO TO ASANTE ART PAGE
GO TO AFRICAN FIGURES PAGE
MJM07182018