ASANTE (ASHANTI) STOOL NO. 28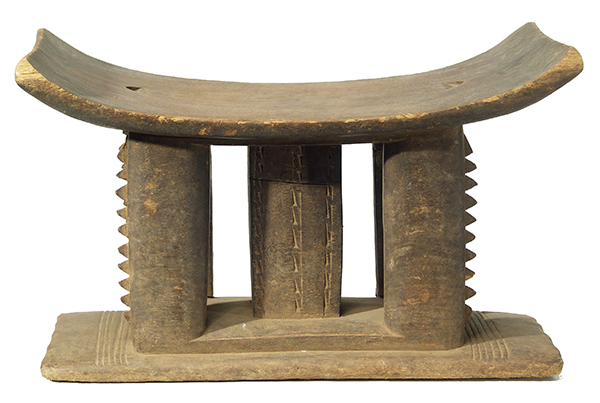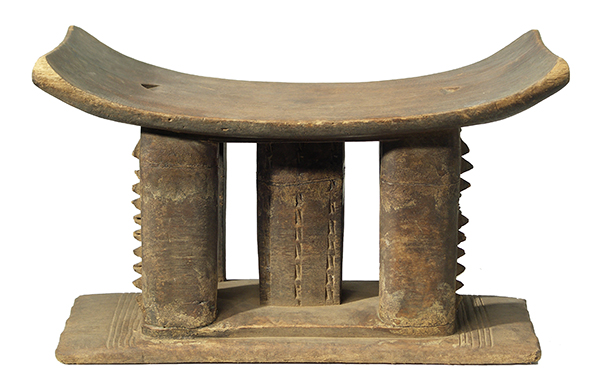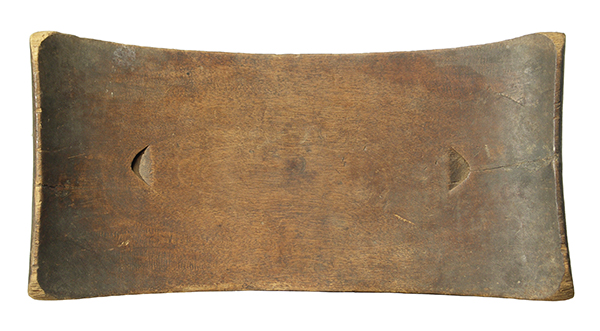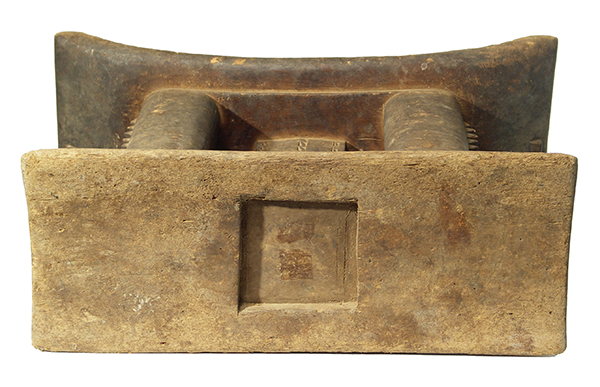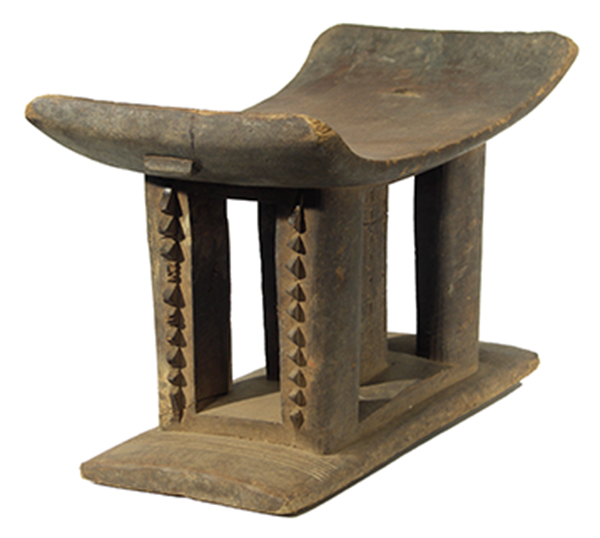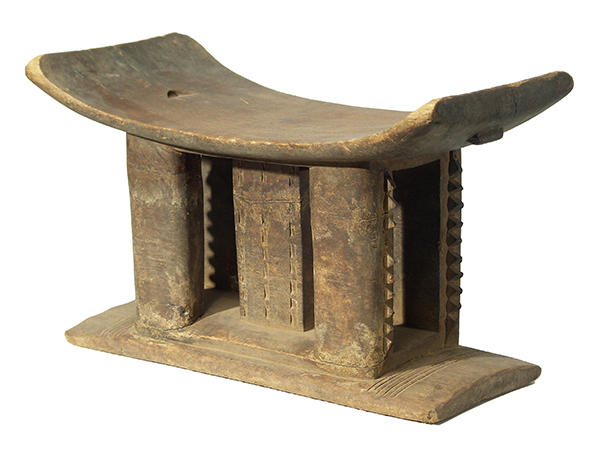 Photographs © Tim Hamill
ASANTE (ASHANTI)
CEREMONIAL STOOL NO. 28
10.5" high x16.5" wide
$300
SOLD
Ghana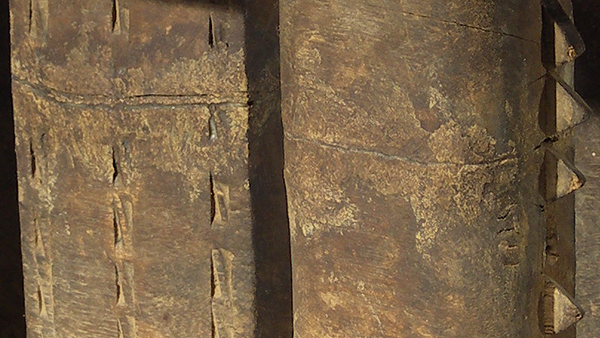 Stools indicate status, power and succession of chiefs and kings. Carved from single blocks, Asante (or Ashanti) stools traditionally have crescent-shaped seats, flat bases and complex support structures, which exist in many designs with symbolic meaning.
This design, known as a Ahema Dwa, designates this as a queen mother's stool.
Although this stool appears to be authentic, it has an awkwardly repaired crack on the back and a broken off triangular element (see detail). The surface is dry looking, except on the top where it is worn much smoother.
RETURN TO ASANTE ABSTRACT STOOL PAGE 2
GO TO ASANTE ART PAGE
GO TO AFRICAN STOOLS PAGE
GO TO AFRICAN STOOLS EXHIBITION PAGE
GO TO ASANTE ANIMAL STOOLS PAGE