ASANTE (ASHANTI) STOOL 17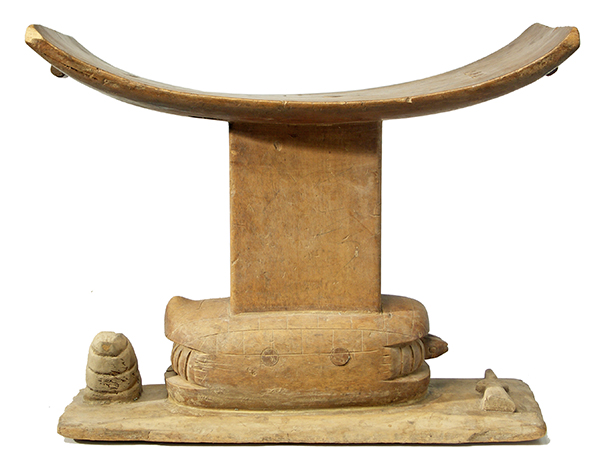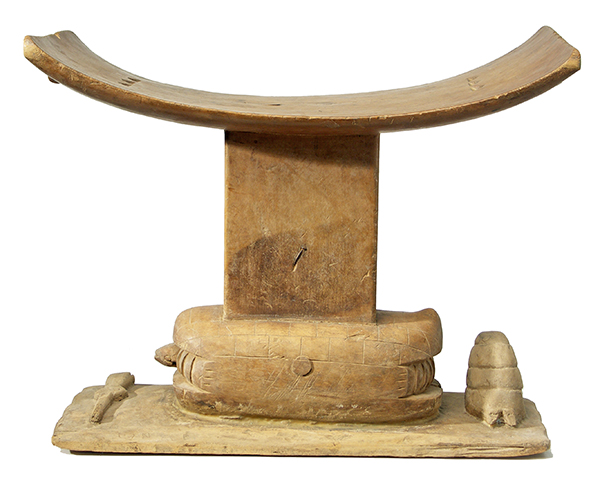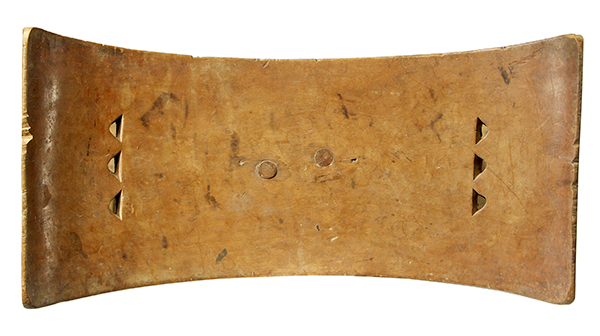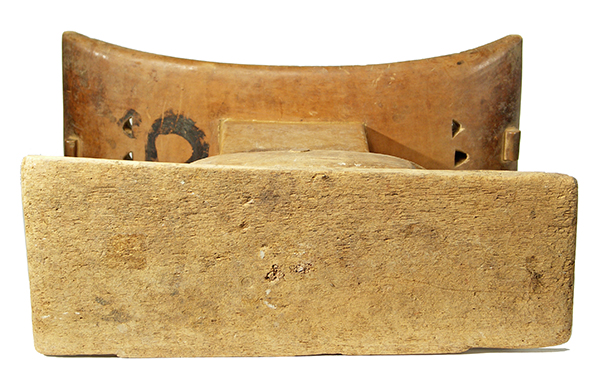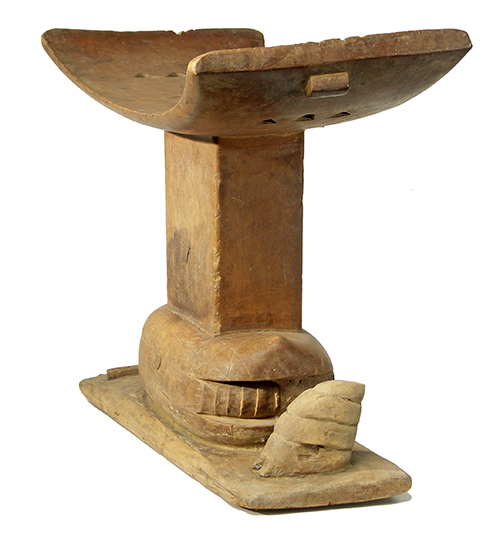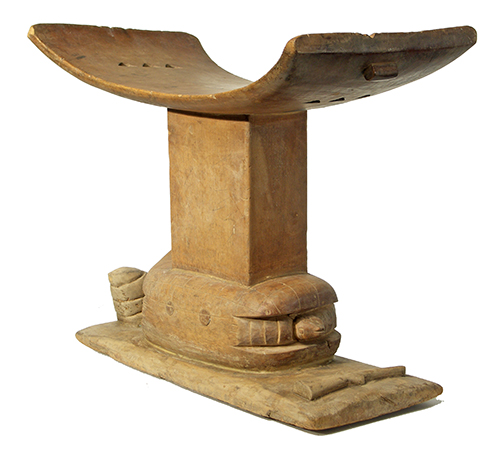 Photographs © Tim Hamill
ASANTE (ASHANTI)
CEREMONIAL STOOL 17
17" high x 21.5" wide
$300
SOLD
Ghana
This design is of a turtle facing a rifle.
Stools indicate status, power and succession of chiefs and kings. Carved from single blocks, Asante (or Ashanti) stools traditionally have crescent-shaped seats, flat bases and complex support structures, which exist in many designs with symbolic meaning. Asante stools are spiritual as well as practical. They were understood to be the seat of the owner's soul and when not in use were leaned against a wall so that other souls passing by would not settle on it.
This stool appears to be authentic, with some signs of use. There is a repaired crack around the base of the turtle and a subtle stain on one side but otherwise a clean, precisely carved and attractive stool.
RETURN TO ASANTE ANIMAL STOOLS PAGE
GO TO ASANTE ART PAGE
GO TO ASANTE ANIMAL STOOLS ARCHIVES PAGE
GO TO ASANTE ABSTRACT STOOLS PAGE
GO TO ASANTE SMALL STOOLS PAGE
GO TO AFRICAN STOOLS PAGE
GO TO ANIMALIA EXHIBITION PAGE