ASANTE (ASHANTI) STOOL 21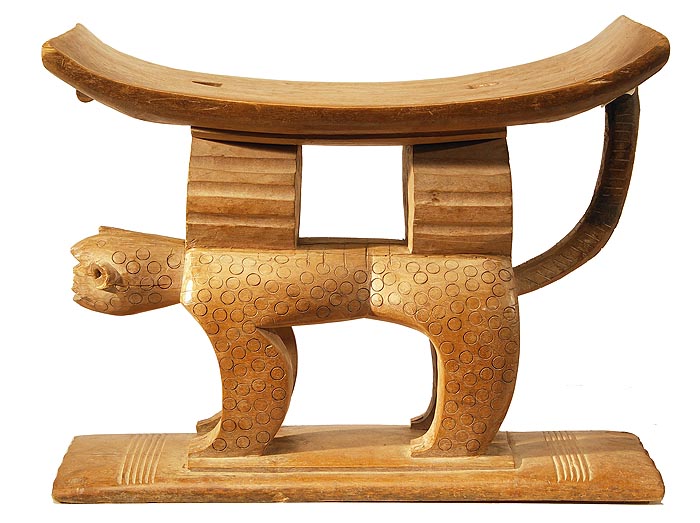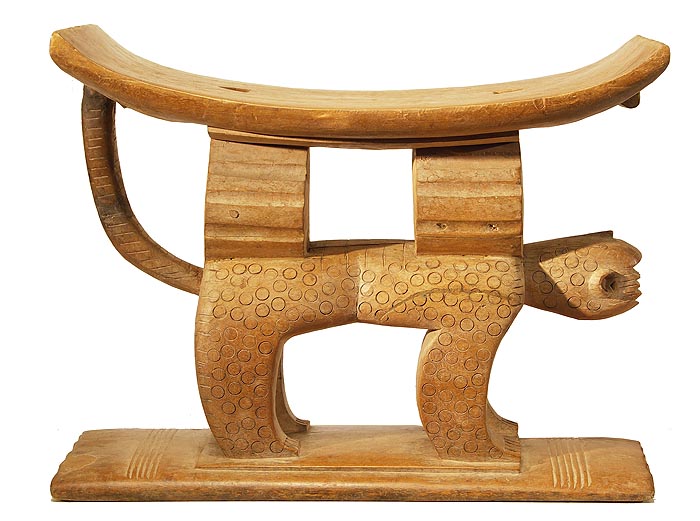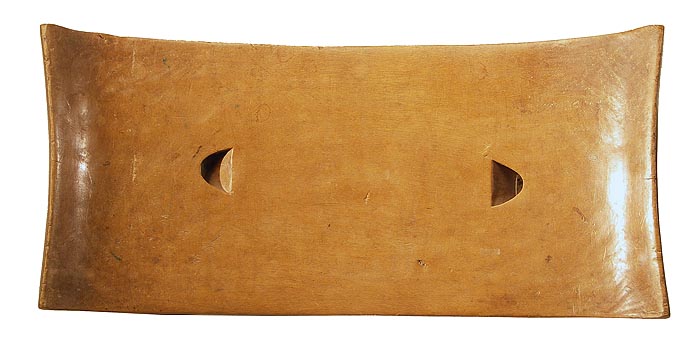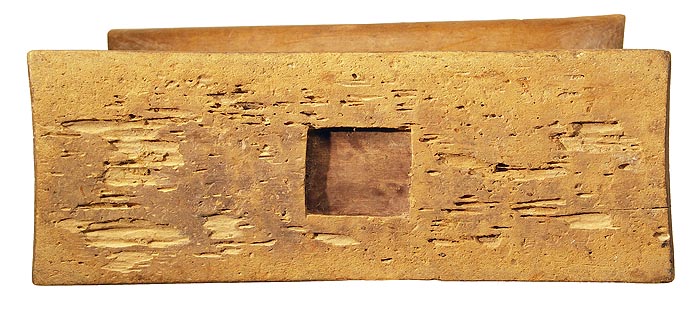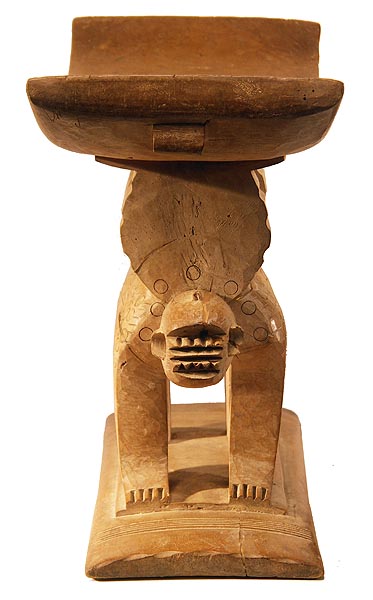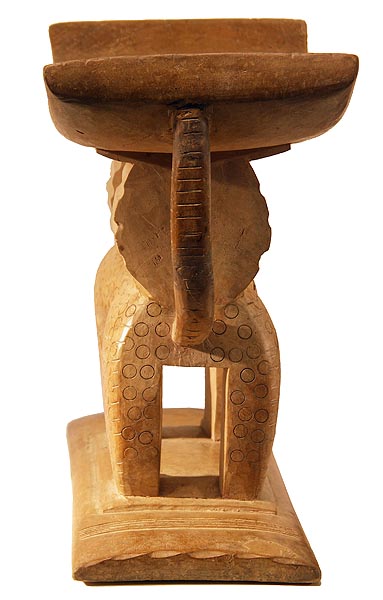 Photographs © Tim Hamill
ASANTE (ASHANTI)
CEREMONIAL STOOL 21
14.5-17.5" high x 22" long x 10" deep
$600
SOLD
The design of a leopard, an Osebo Dwa, symbolizes the power of the Asantahene.
This stool appears to be authentic, but with few signs of use. There are repaired splits, now stable, on the top of the head and on the front of the base under the head (see end view). There is and open stable split on the right shoulder of the leopard. The base, despite the erosion, is solid.
The height of the stool refers to the low and high points of the seat. Note that this one is relatively level (see end views).
RETURN TO ASANTE ANIMAL STOOLS PAGE
GO TO ASANTE ABSTRACT STOOLS PAGE
GO TO AFRICAN STOOLS PAGE
GO TO ASANTE ART PAGE
GO TO ANIMALIA EXHIBITION PAGE