ASANTE (ASHANTI) STOOL 22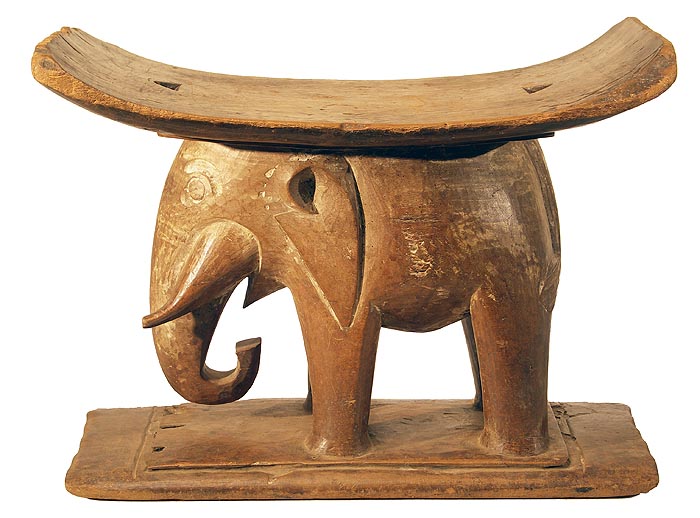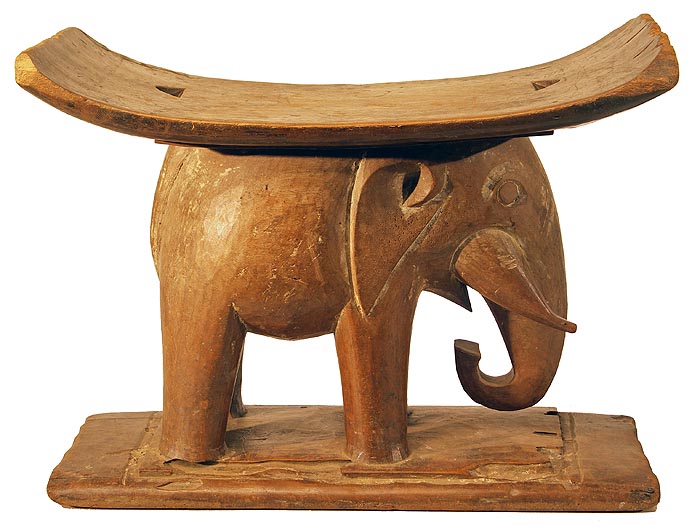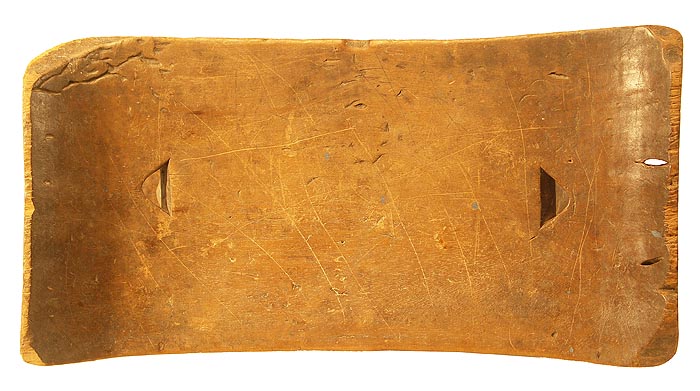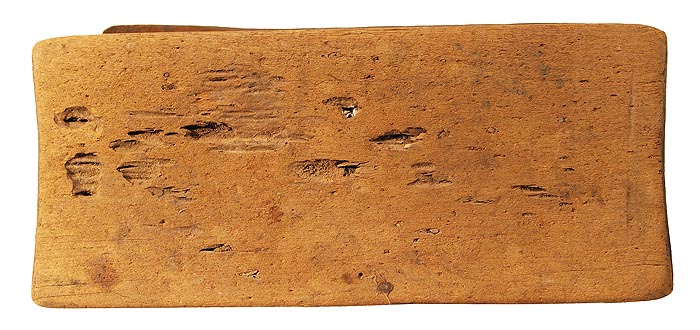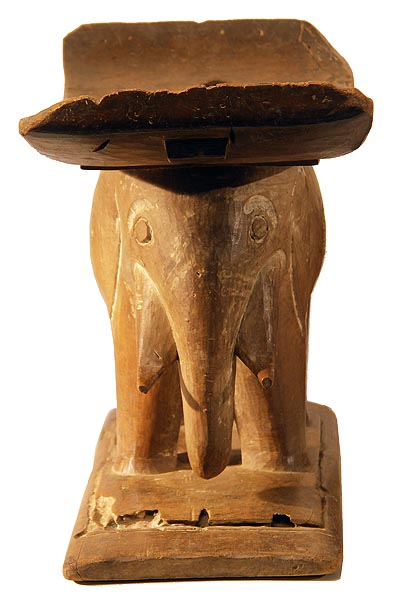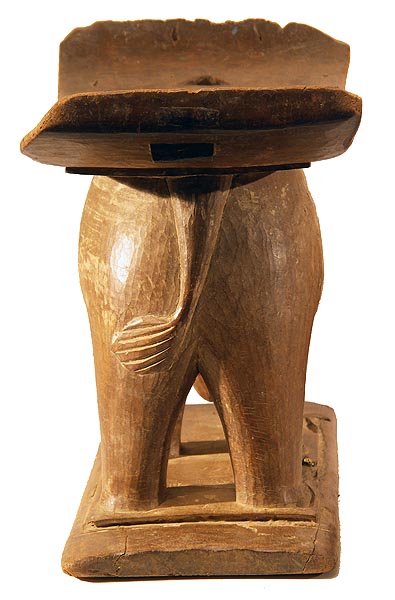 Photographs © Tim Hamill
ASANTE (ASHANTI)
CEREMONIAL STOOL 22
12.5-15" high x 20" long x 10" deep
$500
SOLD
The design of an elephant, an Esona Dwa, designates this as a stool design originally used only by the Asantahene, or king. It is now a more common motif.
This stool appears to be authentic, with signs of use. There is some erosion on the base but it is stable. The top has some worn and broken areas, mostly at the corners and at the head end.
The height of the stool refers to the low and high points of the seat. Note that this one is relatively level (see end views).
RETURN TO ASANTE ANIMAL STOOLS PAGE
GO TO ASANTE ABSTRACT STOOLS PAGE
GO TO AFRICAN STOOLS PAGE
GO TO ASANTE ART PAGE
GO TO ANIMALIA EXHIBITION PAGE