ATTIE FIGURE 8, Ivory Coast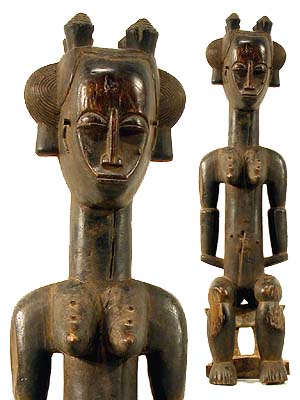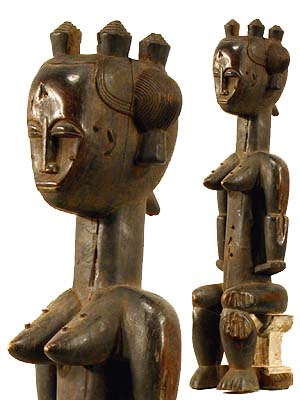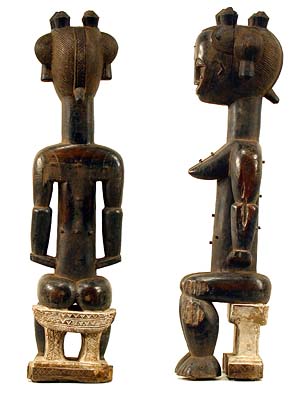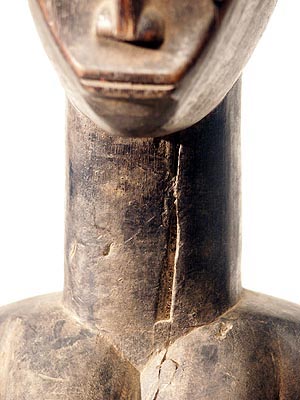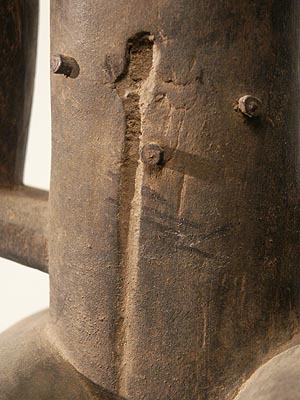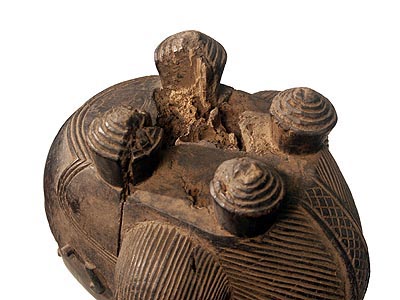 Photographs © Tim Hamill
ATTIE, FIGURE 8, 26", $700, SOLD
Although beautifully carved of very hard wood, this figure has sustained quite a bit of damage. We have tried to provide close-up photos that clarify its condition.
The Attie are one of the Lagoons people and are southern neighbors of the Baule. Attie figures are, like those of the Baule, among the most elegant and designed pieces in Africa. Many show careful execution of face, coiffure and scarification details, with refined forms but no loss of expressiveness and power. The quiet, dignified figures embody spirits from the other world. They functioned as the home of a spirit to whom sacrifices were made and had to be placated with care. Figures were the abode of spirits associated with diviners. In ritual performances the spirit would come out to possess the diviner, causing a trance. The display of the figures would enhance and support the ensuing dance.
The distinctive style of the Attie includes more bulbous limbs, with a ryhthm of bulges and constrictions. The heads and eyes are large and scarification is often imitated by small wood pegs.
RETURN TO BAULE SCULPTURE PAGE
RETURN TO BAULE EXHIBITION PAGE
RETURN TO AFRICAN FIGURES PAGE