BALI STYLE ELEPHANT MASK 6, Cameroon
This finely crafted mask, with brass adornments and a raffia collar (tucked inside for most of the pictures), shows no evidence of age or use and was probably made to be sold.
---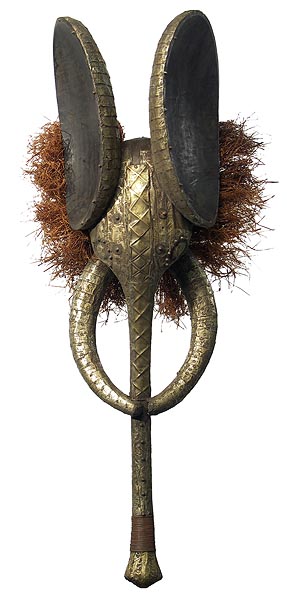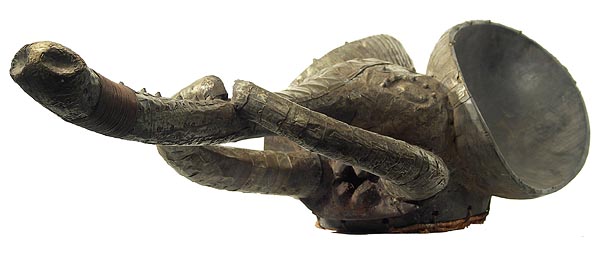 Photographs © Hamill Gallery
BALI STYLE
ELEPHANT MASK 6
46" high x 14" wide x 10" deep
Cameroon
$600
The raffia is tucked under the mask in most of the pictures and could be kept on or removed as desired. The wood, metal adornments and bound wire are all in excellent condition.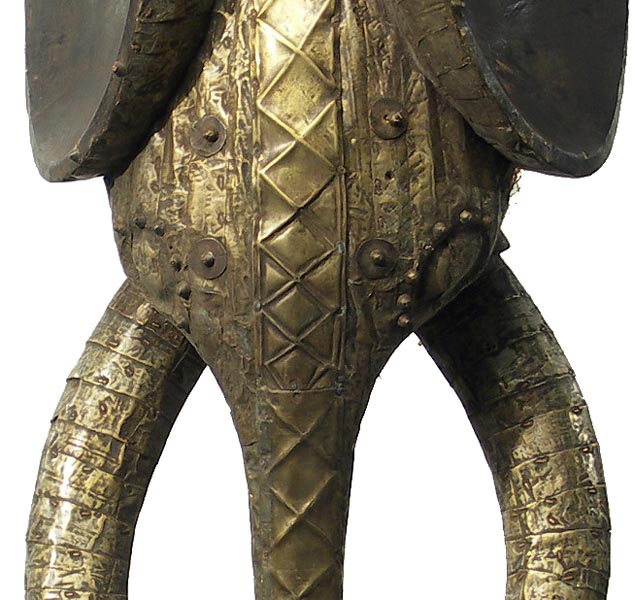 GO TO BALI ELEPHANT MASK PAGE
GO TO ANIMALIA EXHIBITION PAGE
GO TO ANIMALS IN AFRICAN ART PAGE
GO TO AFRICAN METALWORK PAGE
GO TO FROM THE GRASSLANDS EXHIBITION PAGE
MJM02152017