BALI STYLE ELEPHANT MASK 11, Cameroon
Despite its appearance, this finely crafted mask was probably made to be sold.
---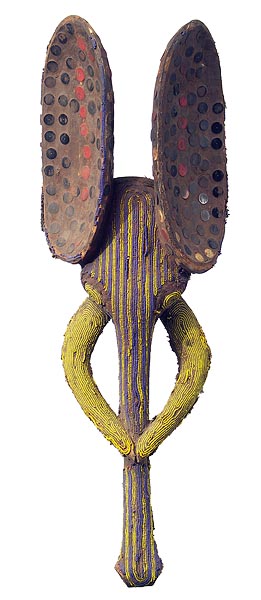 Photographs © Hamill Gallery
BALI STYLE
ELEPHANT MASK 11
30" high x 10" wide x 5.5" deep
Cameroon
$500
The surface is covered with cloth and carefully embellished on the front and sides with beads. The ears are decorated with small colored plastic discs. There is noticeable loss of beads and discs due to handling, but those remaining are stable.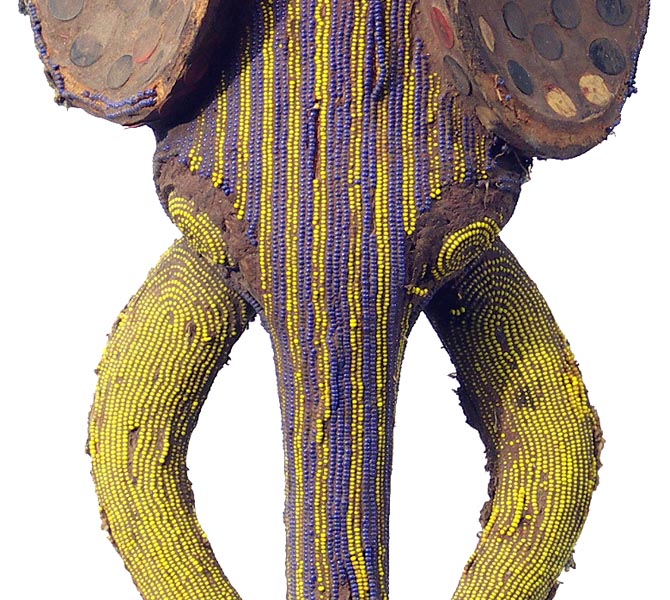 GO TO BALI ELEPHANT MASK PAGE
GO TO ANIMALIA EXHIBITION PAGE
GO TO ANIMALS IN AFRICAN ART PAGE
GO TO AFRICAN METALWORK PAGE
GO TO FROM THE GRASSLANDS EXHIBITION PAGE
MJM02152017