BALI ELEPHANT MASK 12, Cameroon
The elephant mask below has been vetted as being authentic.
---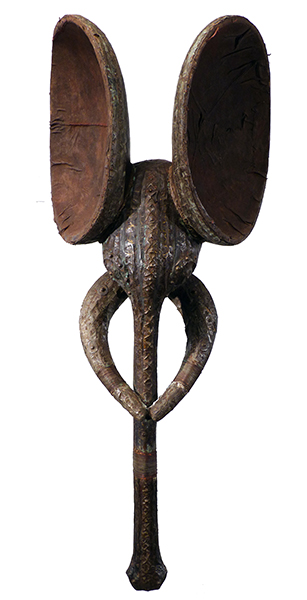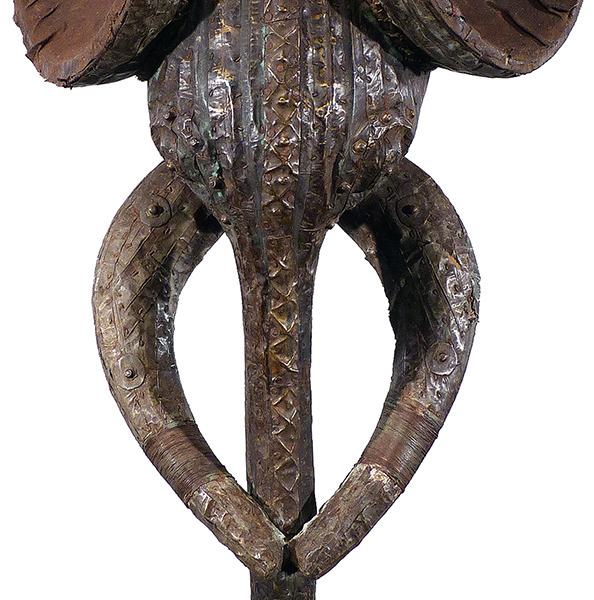 Photographs © Hamill Gallery
BALI
ELEPHANT MASK 12
45" high
Cameroon
$1200
SOLD
Note the damage to the brass sheeting on the right tusk in the detail above. There are also two small nicks in the wood along the rim of the right ear.
GO TO ANIMALIA EXHIBITION PAGE
GO TO ANIMALS IN AFRICAN ART PAGE
GO TO AFRICAN METALWORK PAGE
GO TO FROM THE GRASSLANDS EXHIBITION PAGE
MJM02152017