BAMANA STYLE ANIMAL MASK 3, Mali
While originating from the African continent, this animal mask is likely not created by the tribe who invented the design. The tribal attribution indicates the origin of the design, not the object.
Despite its appearance and patina, this wonderful mask shows no evidence of use and was probably made to be sold.
---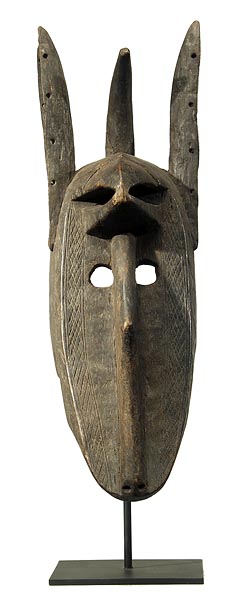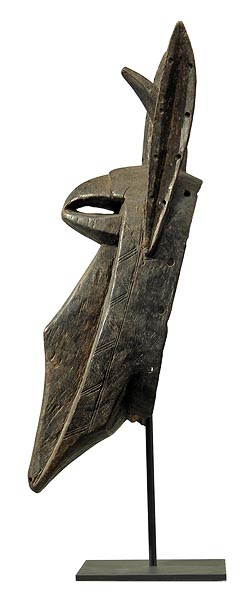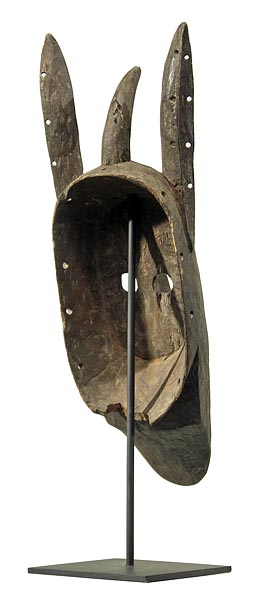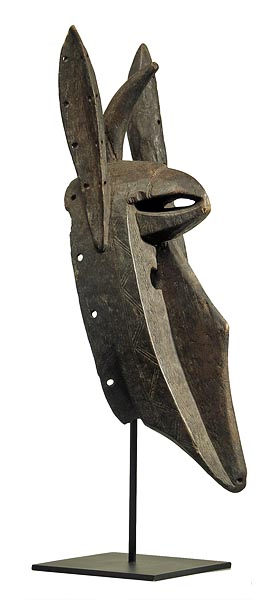 Photographs © Hamill Gallery
BAMANA STYLE
ANIMAL MASK 3
20" high x 6.75" wide
Mali
$600
SOLD
Please note on the details below the damage and crack (stable) on the back of the central horn and the missing wood on the bottom of the back.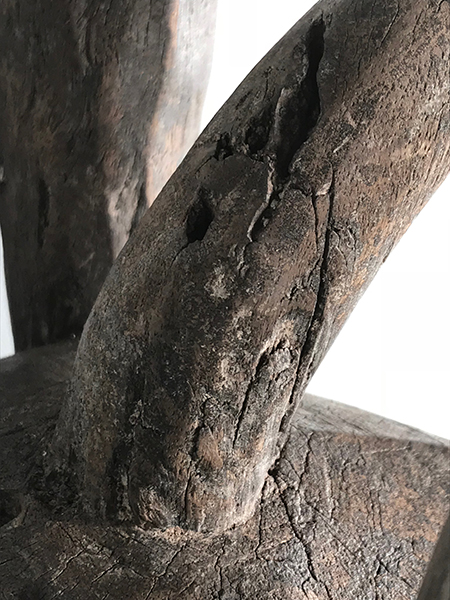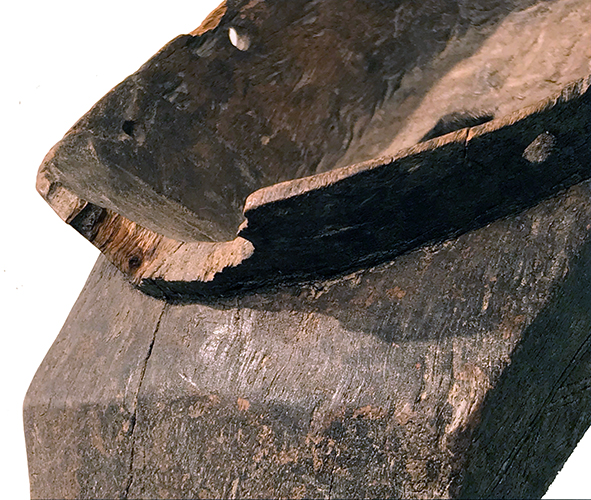 GO TO BAMANA STYLE ANIMAL MASKS PAGE
GO TO ANIMALIA EXHIBITION PAGE
GO TO ANIMALS IN AFRICAN ART PAGE
GO TO BAMANA ART PAGE
GO TO BAMANA KONO MASKS ARCHIVES PAGE (ALL SOLD)
GO TO BAMANA MASKS PAGE
GO TO BAMANA STYLE CHI WARA HEADDRESSES PAGE
GO TO AFRICAN MASKS PAGE

GO TO BAMANA STYLE JO MATERNITY FIGURES PAGE
GO TO BAMANA STYLE BOLI (BULL) FIGURES 2 PAGE
MJM02242017