BAMANA STYLE CHI WARA HORIZONTAL HEADDRESS 10, Mali
While originating from the African continent, this chi wara is likely not created by the tribe who invented the design. The tribal attribution indicates the origin of the design, not the object.
---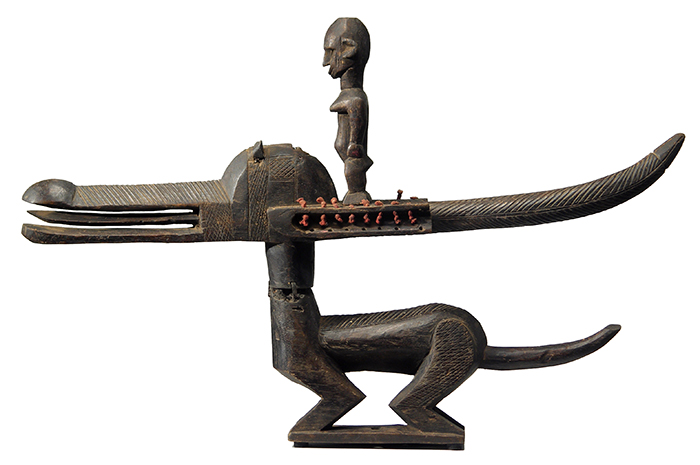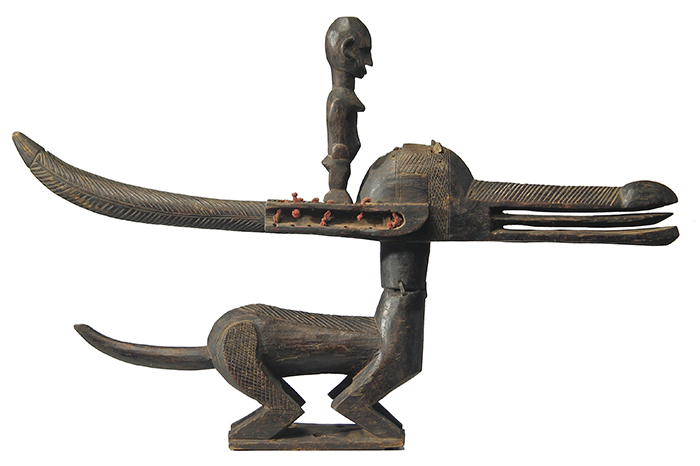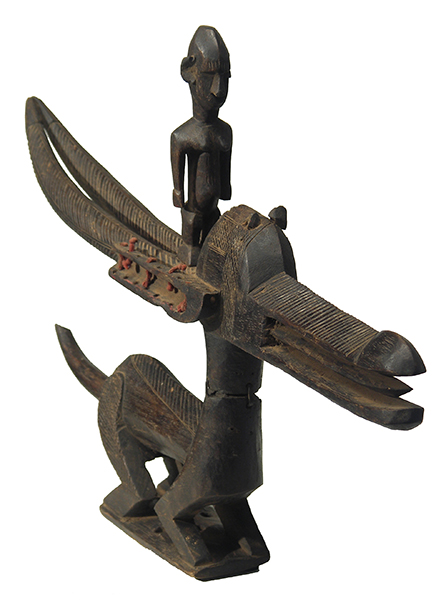 Photographs © Hamill Gallery

BAMANA STYLE
CHI WARA HORIZONTAL HEADRESS 10
15.5" high x 24" long x 3.5" wide
Mali
$450

This Chi Wara has iron staples joining the head and body pieces. The human figure is a separate piece, with a square peg going securely into a square hole. Something appears to have been broken off the top of the Chi Wara head, possibly another figure.
GO TO BAMANA STYLE CHI WARA HORIZONTAL HEADDRESSES PAGE
GO TO BAMANA STYLE CHI WARA HEADDRESSES PAGE
GO TO ANIMALS IN AFRICAN ART PAGE
GO TO ANIMALIA EXHIBITION PAGE
GO TO AFRICAN MASKS PAGE
MJM05042017