BAMANA STYLE FIGURE 60, Mali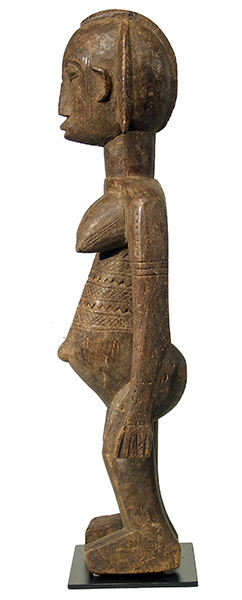 Photographs © Tim Hamill
BAMANA STYLE
Figure 60
26.5" high x 8" wide x 6.25" deep
$600
Despite its appearance this Bamana figure shows no evidence of age or use and was probably made to be sold.
There is minor insect damage. The crack down the back is old and stable.
The wood on this piece is less dense than usual, leading to a nice overall weathering. There are cracks, now stable, on the bowl, the front of the figure and on both sides of the base. Pieces have broken-off from the front of the bowl and on the front flap of the skirt at the waist.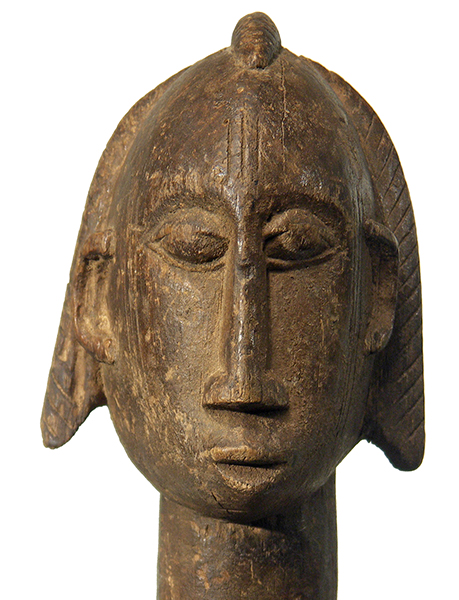 GO TO BAMANA JO MATERNITY FIGURES PAGE
GO TO WHO'S THAT LADY? EXHIBITION PAGE