BAMILEKE STYLE RAM MASK 1, Cameroon
Despite its appearance this headdress shows no evidence of age or use and was probably made to be sold.
---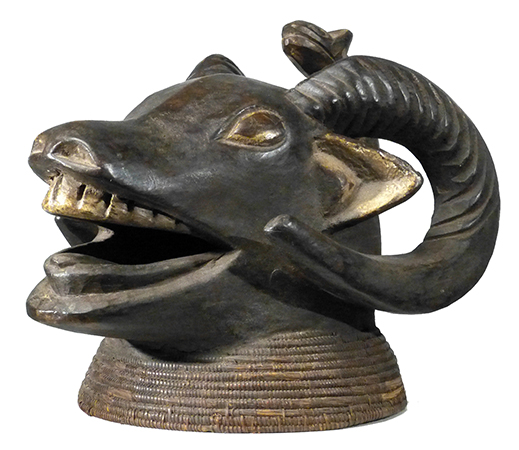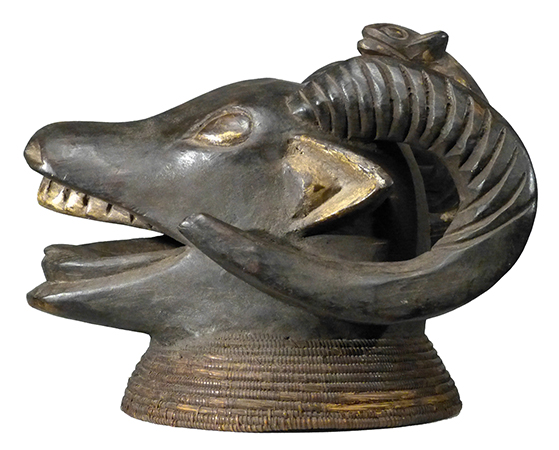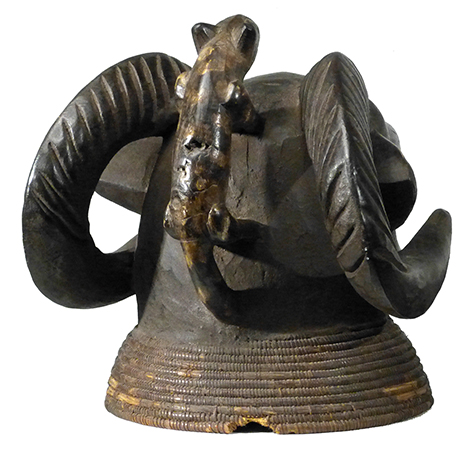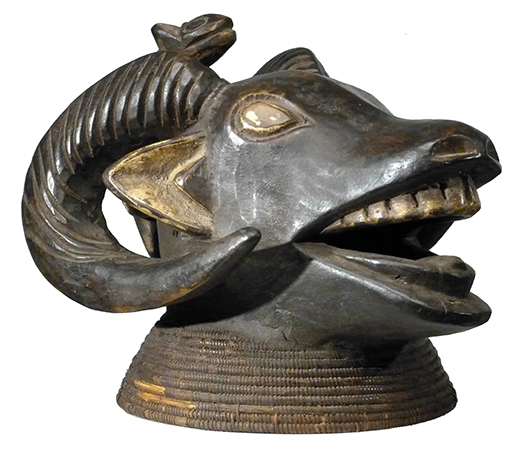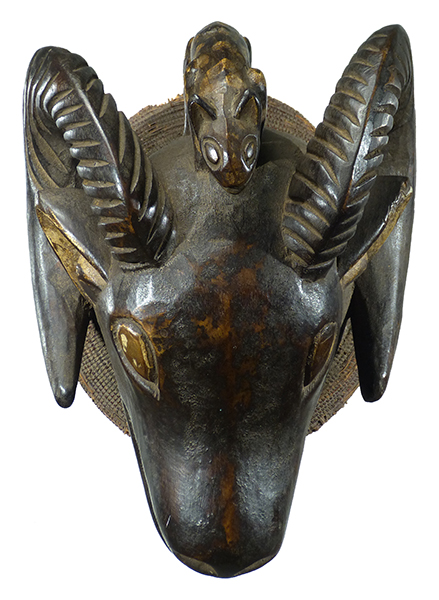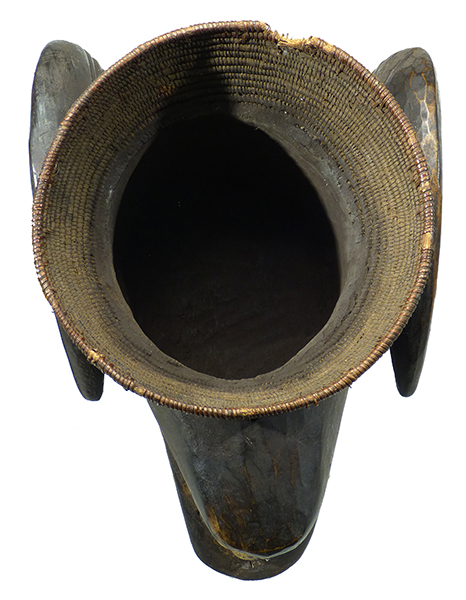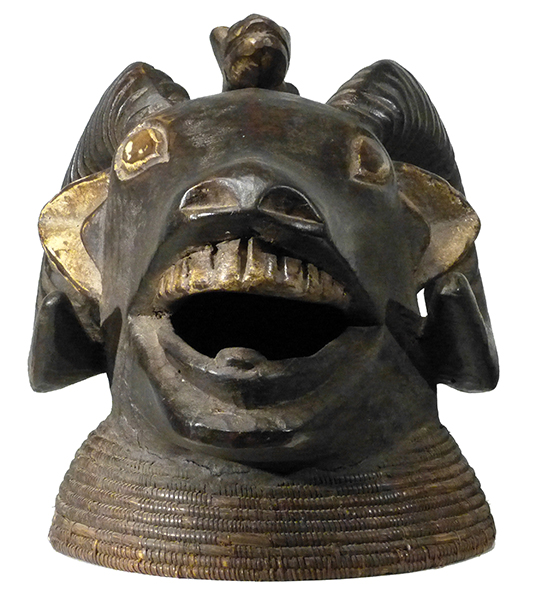 Photographs © Hamill Gallery
BAMILEKE STYLE
RAM MASK 1
12" high x 11.5" wide x 15" deep
$600
SOLD
Cameroon
Ram headdresses like this, combined with basketry, could have been made for wearing or display. The ram, a symbol of power, ranked below the leopard, elephant and buffalo in ritual dance sequences.
GO TO BAMILEKE BUFFALO MASKS PAGE
GO TO A DILEMMA OF HORNS EXHIBITION PAGE
GO TO BAMILEKE BEADWORK PAGE
GO TO MASKS PAGE
GO TO AFRICAN BEADWORK PAGE
GO TO BAMILEKE BEDS ARCHIVES PAGE (ALL SOLD)
GO TO BAMILEKE STOOLS PAGE