BAMILEKE BEADED OBJECT 17, Cameroon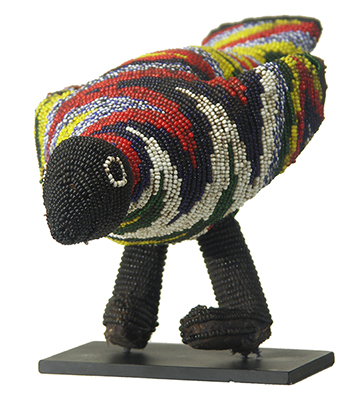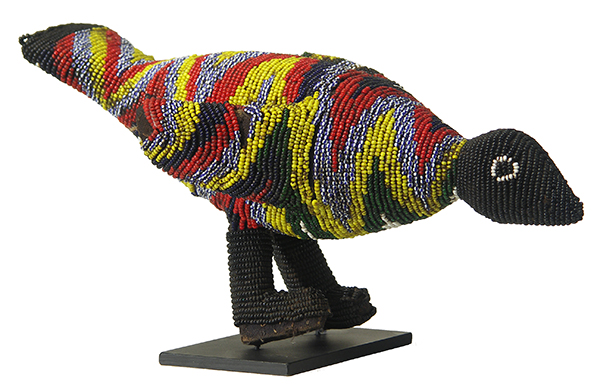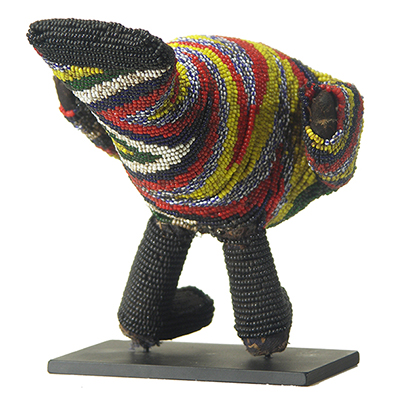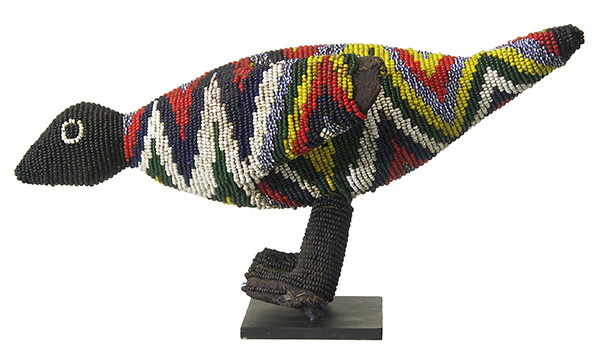 Photographs © Tim Hamill
BAMILEKE
BEADED OBJECT 17
6.5" high x 12.5" long x 5.5" wide
$300
SOLD
Despite its appearance this object shows no evidence of age or use and was probably made to be sold.
The beadwork is in very good condition.
Most Bamileke art (and the work of other kingdoms of the Cameroon Grasslands) relates to kings and important chiefs, who defined their power by the display of prestige objects during important ceremonies. The motifs used include leopards, human figures and heads, spiders, lizards and other subjects plus abstract designs. Glass beads embellish the most important royal objects.

RETURN TO BAMILEKE BEADWORK PAGE
GO TO GRASSLANDS EXHIBITION PAGE
GO TO BAMILEKE BEADED STOOLS PAGE
GO TO BAMILEKE BEADED ELEPHANT MASKS PAGE
GO TO BAMILEKE BEADED ELEPHANT MASKS PAGE 2