BAMILEKE BEADED OBJECT 18, Cameroon
This beaded object has been vetted as being authentic with signs of use and age.
---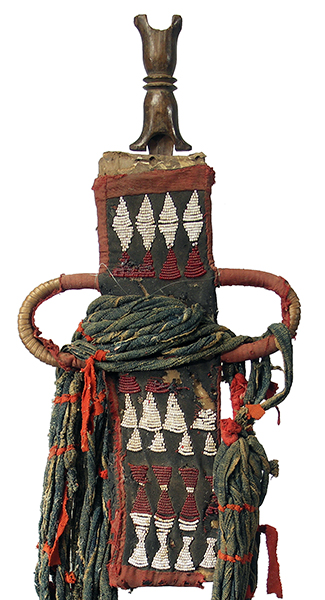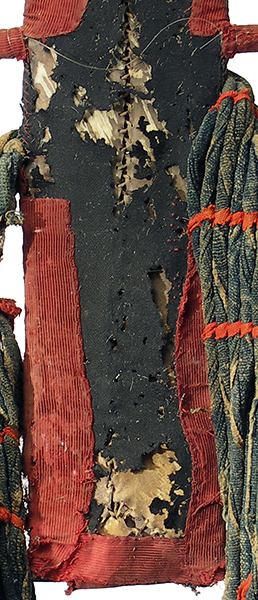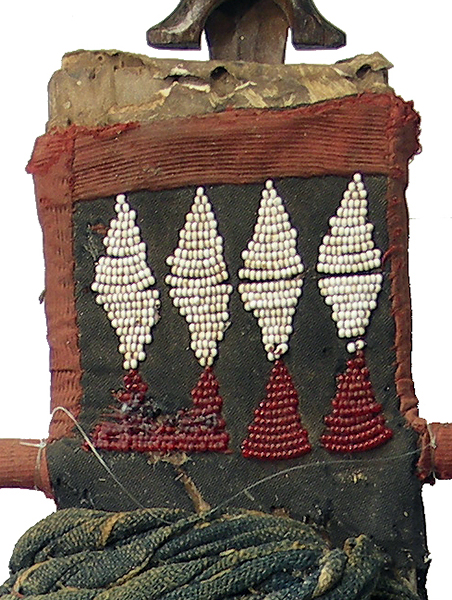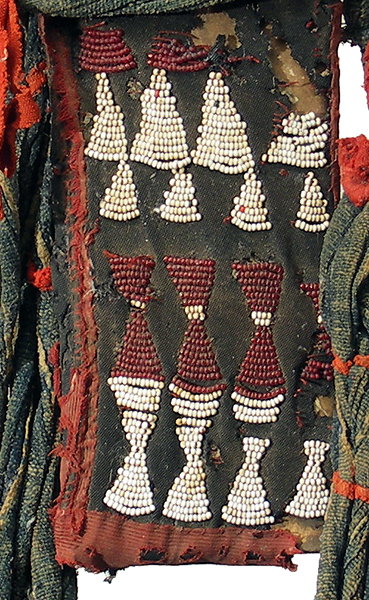 Photographs © Hamill Gallery
BAMILEKE
BEADED OBJECT 18

39 " high (with sash) x 12.5" wide x " deep
Sheath alone: 19" high x 5" wide x " deep
Knife alone: 22.75" high x 3.4" wide x 1.5 " deep

Cameroon
$800
The shoulder carrying strap is made of Ndop type cloth. The sheath of wood is covered with stiched-on leather (see back detail), then a fragile thin black cloth holding the beads. The loss of some of that fabric has resulted in the loss of a lot of the dark red beads in upper, middle and lower areas (see detailed photos above).

GO TO BAMILEKE BEADED OBJECTS PAGE
GO TO BAMILEKE BEADED STOOLS ARCHIVES PAGE (ALL SOLD)
GO TO BAMILEKE BEADED ELEPHANT MASKS PAGE
GO TO BAMILEKE BEADED ELEPHANT MASKS ARCHIVES PAGE (ALL SOLD)
GO TO FROM THE GRASSLANDS EXHIBITION PAGE
GO TO BAMILEKE BEDS ARCHIVES PAGE (ALL SOLD)