BAMILEKE BEADED OBJECT 22, Cameroon
This object has been vetted as authentic.
---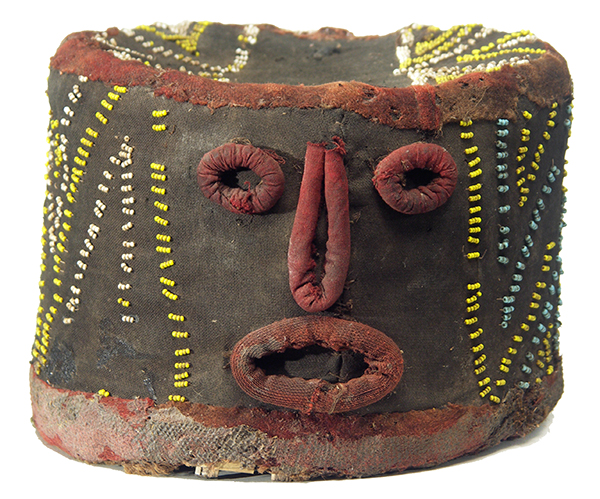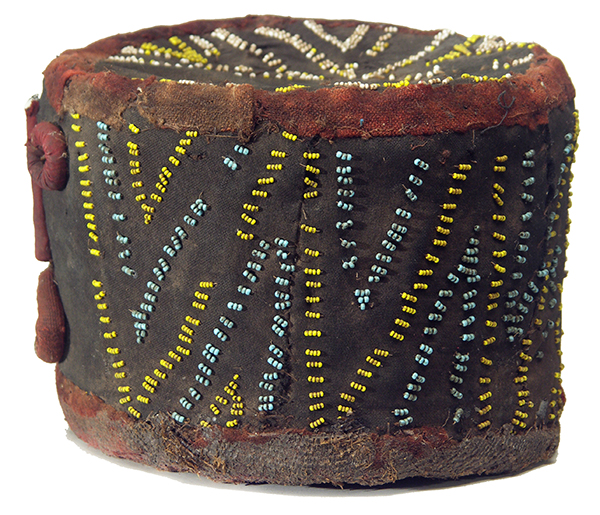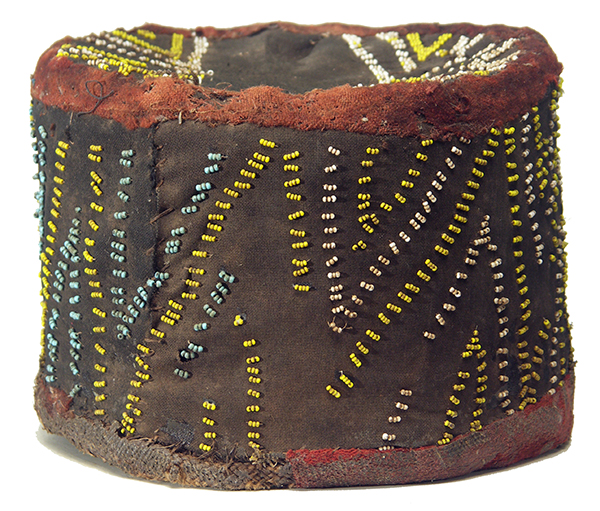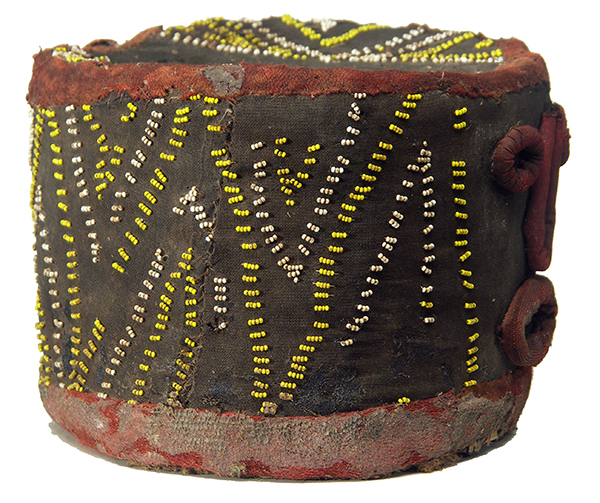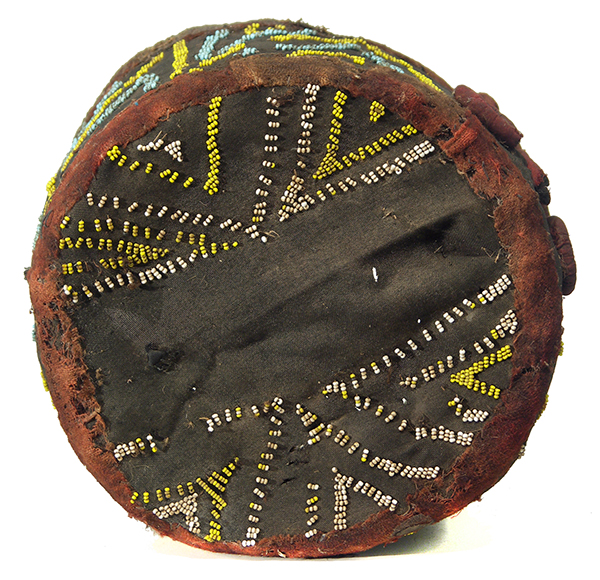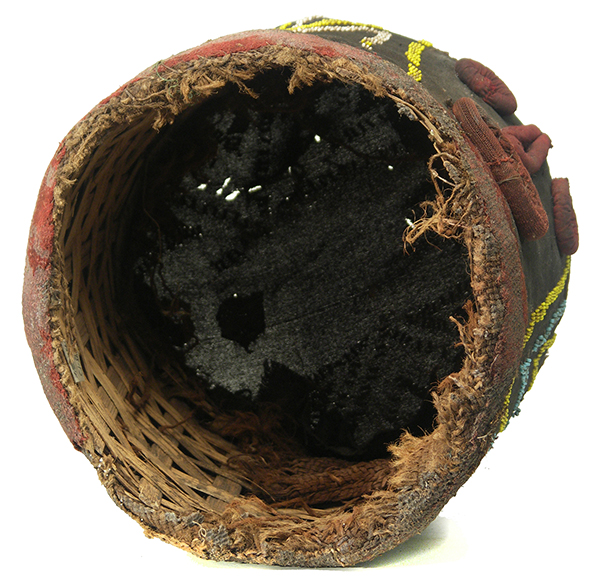 Photographs © Hamill Gallery
BAMILEKE
BEADED OBJECT 22
7.75" high x 10.5" wide x 10.5" deep
Cameroon
$200
SOLD
The cloth covering over the basketry is thin, with small holes as one can see from the inside view. There is some bead loss and there might have been some object on the top (like on Object 4) that is now missing.
GO TO BAMILEKE BEADED OBJECTS PAGE
GO TO BAMILEKE BEADED STOOLS ARCHIVES PAGE (ALL SOLD)
GO TO BAMILEKE BEADED ELEPHANT MASKS PAGE
GO TO BAMILEKE BEADED ELEPHANT MASKS ARCHIVES PAGE (ALL SOLD)
GO TO FROM THE GRASSLANDS EXHIBITION PAGE
GO TO BAMILEKE BEDS ARCHIVES PAGE (ALL SOLD)
MJM08252016