BAMILEKE BEADED OBJECT 23, Cameroon
This object has been vetted as authentic.

---




Photographs © Hamill Gallery
BAMILEKE
BEADED OBJECT 23
13.25" high x 2.5" wide x 2" deep
Cameroon
$300
This is the beaded handle of a Bamileke fly whisk. The hair part was so deteriorated it had to be removed. The beadwork and leather on a wood form are in good condition.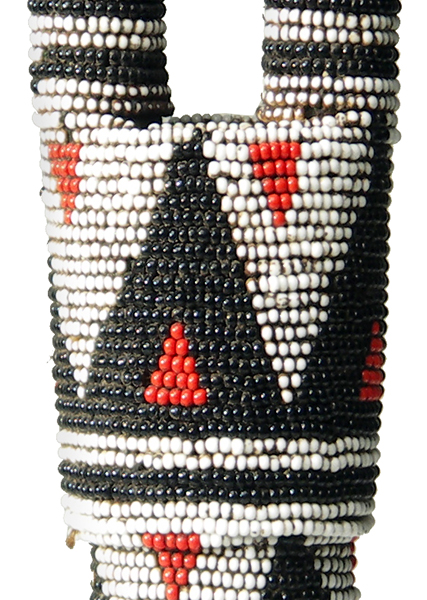 GO TO BAMILEKE BEADED OBJECTS PAGE
GO TO BAMILEKE BEADED STOOLS ARCHIVES PAGE (ALL SOLD)
GO TO BAMILEKE BEADED ELEPHANT MASKS PAGE
GO TO BAMILEKE BEADED ELEPHANT MASKS ARCHIVES PAGE (ALL SOLD)
GO TO FROM THE GRASSLANDS EXHIBITION PAGE
GO TO BAMILEKE BEDS ARCHIVES PAGE (ALL SOLD)
MJM08252016