BAMILEKE BIRD MASK 5, Cameroon
This bird mask has been vetted as authentic.
---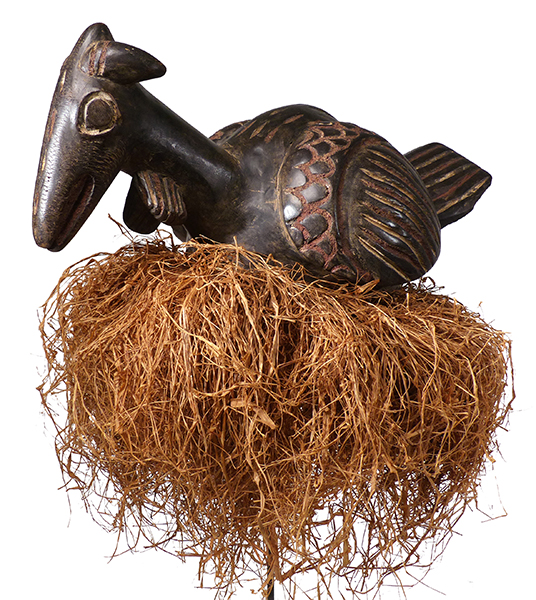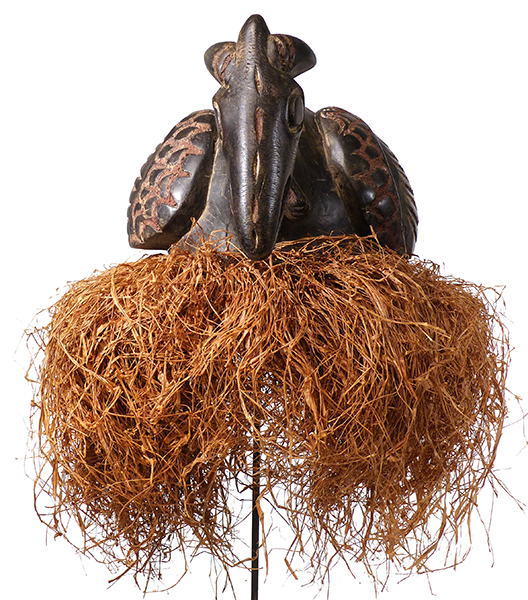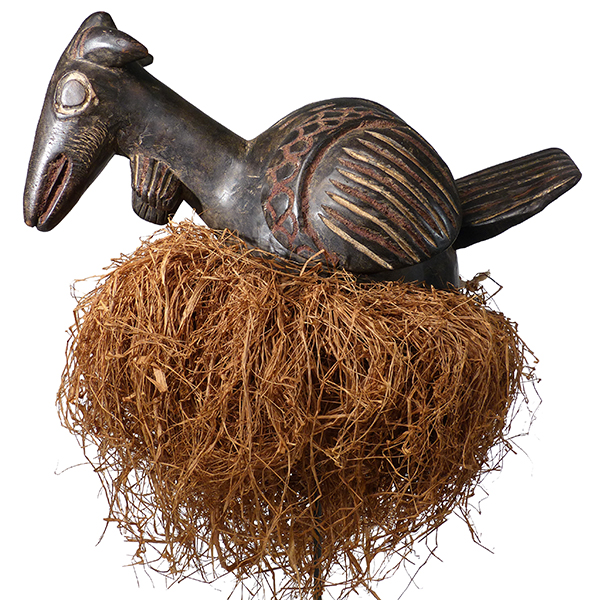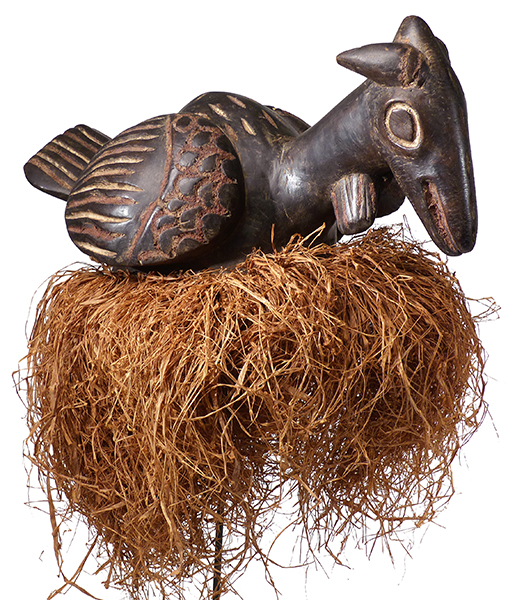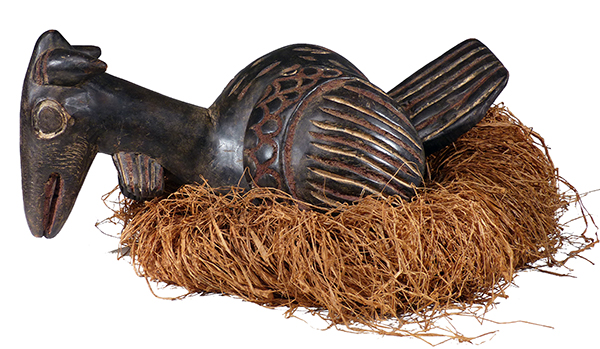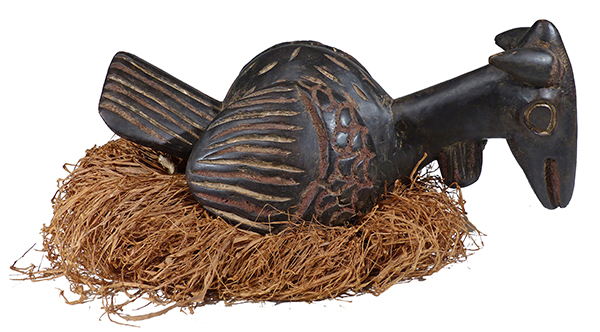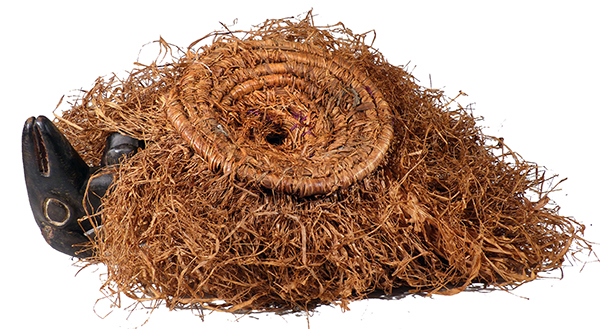 Photographs © Hamill Gallery
BAMILEKE
BIRD MASK 5
10.5" high x 12" wide x 21" long (not including raffia)
Cameroon
$700
SOLD
This bird mask is in very good condition. It still has the woven basket used to support it on the dancer's head. It can be displayed flat on a surface or up on a stand.
GO TO FROM THE GRASSLANDS EXHIBITION PAGE
GO TO BAMILEKE BUFFALO MASKS PAGE
GO TO BAMILEKE BEADED OBJECTS PAGE