BAMILEKE ELEPHANT MASK 20, Cameroon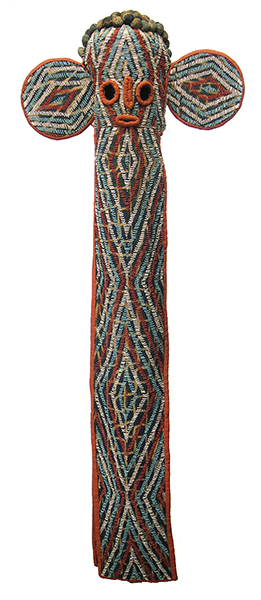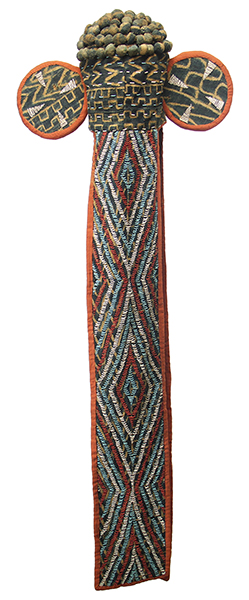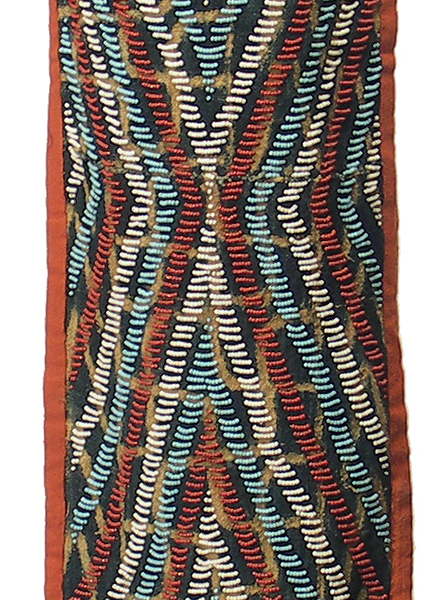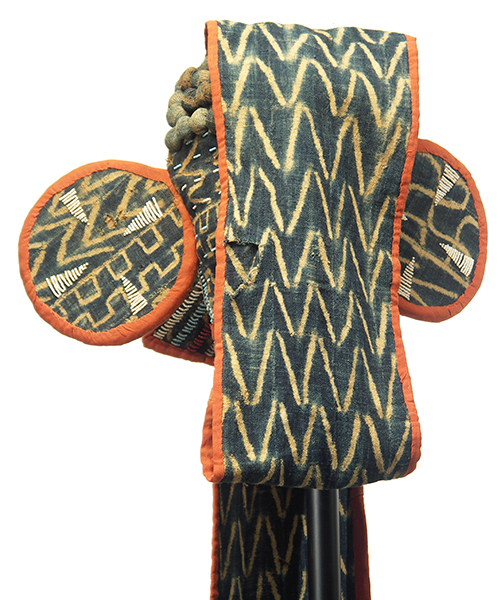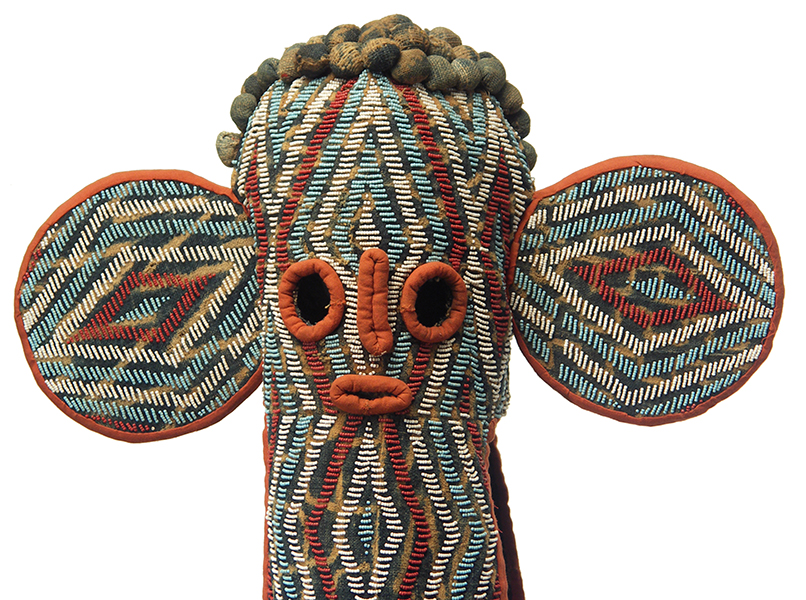 Photographs © Tim Hamill
BAMILEKE
BEADED ELEPHANT MASK 20
54 " high x 21" wide x 9" deep
$1200
SOLD
Cameroon
This mask has been vetted as authentic.
This mask was photographed on a temporary stand; mounted permanently, the sagging ears can be braced up. As visible in the picture of the inside shows, the cloth is an old Ndop textile.
These masks, with beads carefully embroidered onto cloth take the form of an important royal icon, the elephant, with its long trunk and large ears. The patterns on the front and back panels suggest another royal icon, the leopard. The display of wearing these richly embellished masks and other regalia at court ceremonies was the best evidence of the wealth of a Bamileke kingdom.
GO TO BAMILEKE BEADED ELEPHANT MASKS PAGE
GO TO BAMILEKE BEADED OBJECTS PAGE
GO TO ANIMALIA EXHIBITION PAGE
GO TO ANIMALS IN AFRICAN ART PAGE