BAMILEKE BEADED ELEPHANT MASK 21, Cameroon
This mask has been vetted as authentic.
---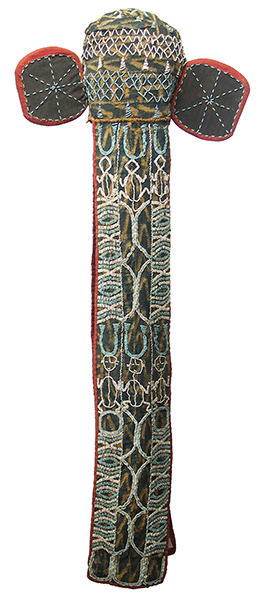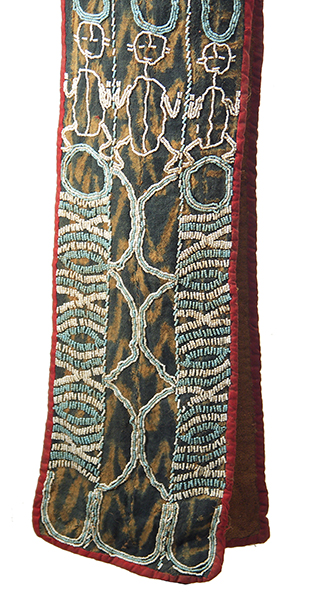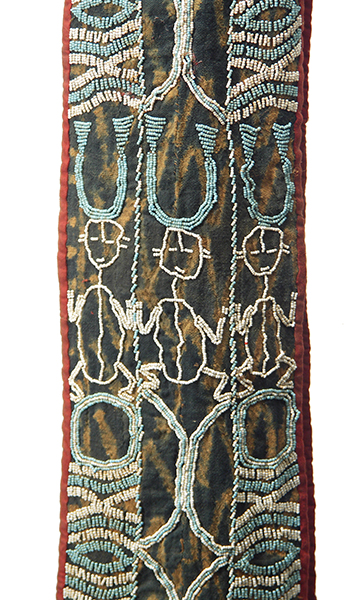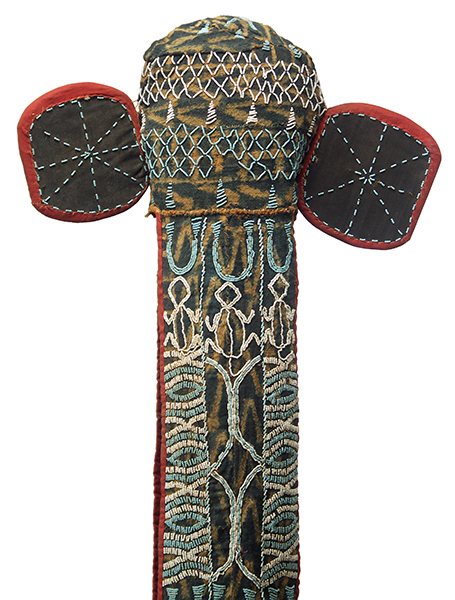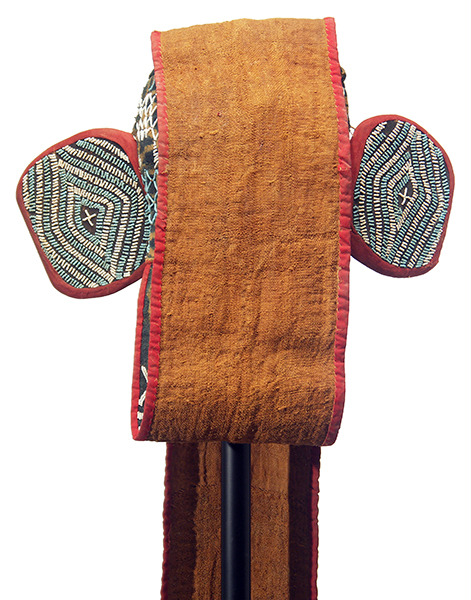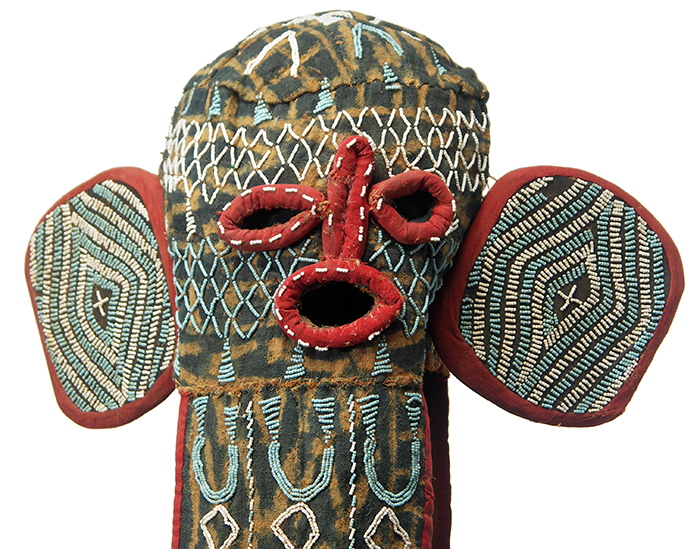 Photographs © Hamill Gallery
BAMILEKE
BEADED ELEPHANT MASK 21
52" high x 20" wide x 7.5" deep
Cameroon
$1200
SOLD

This mask was photographed on a temporary stand; mounted permanently, the sagging ears can be braced up. There is some bead loss, mostly on the head, eyes, mouth and ears, due to the extremely fine threads holding the beads. The wonderfully intricate designs and imagery on the front and back are in good condition. The cloth on the outer surface is an old Ndop textile, the inner lining is plain.

GO TO BAMILEKE BEADED ELEPHANT MASKS PAGE
GO TO BAMILEKE BEADED OBJECTS PAGE
GO TO ANIMALIA EXHIBITION PAGE
GO TO ANIMALS IN AFRICAN ART PAGE