BAMILEKE ELEPHANT MASK 9, Cameroon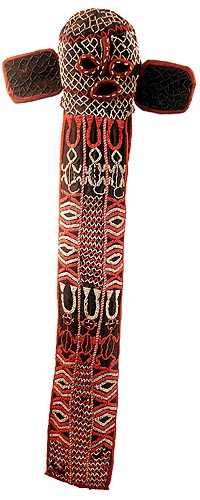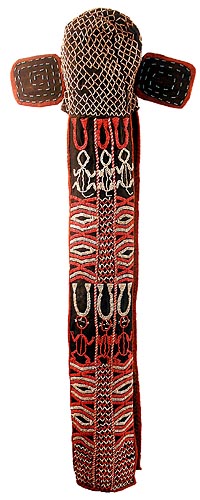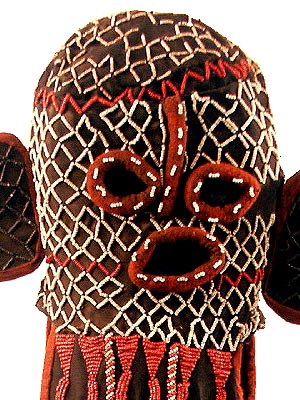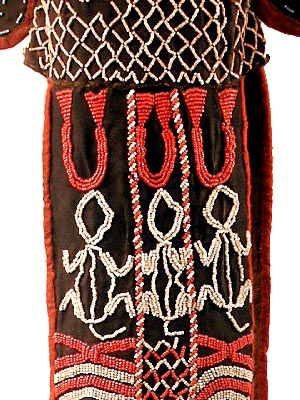 Photographs © Tim Hamill
BAMILEKE
BEADED ELEPHANT MASK 9
54" high
$800
SOLD
Cameroon
Despite its appearance and fine beadwork, this mask has not been vetted as authentic; it could have been made to be sold.
Mask 9 has some small areas of bead loss, on the front and back of the head. This mask was photographed on a temporary stand.
These masks, with beads carefully embroidered onto cloth take the form of an important royal icon, the elephant, with its long trunk and large ears. The patterns on the front and back panels suggest another royal icon, the leopard. The display of wearing these richly embellished masks and other regalia at court ceremonies was the best evidence of the wealth of a Bamileke kingdom.
RETURN TO BAMILEKE BEADED ELEPHANT MASK ARCHIVES PAGE (ALL SOLD)
GO TO ANIMALIA EXHIBITION PAGE