BAMILEKE STYLE FIGURE 5, Cameroon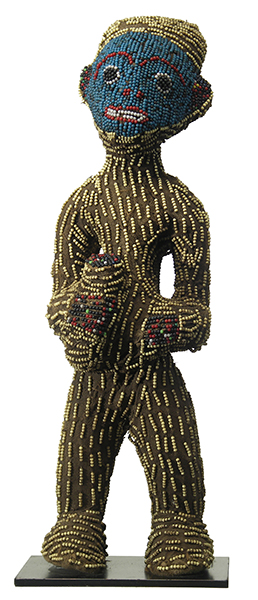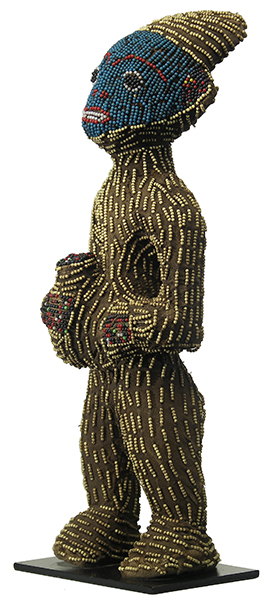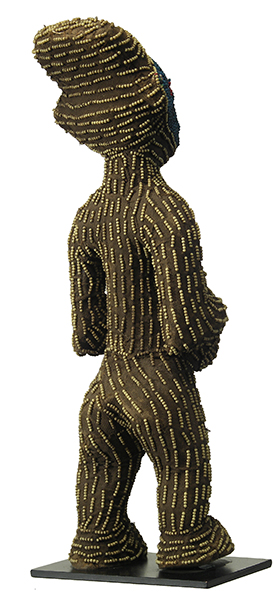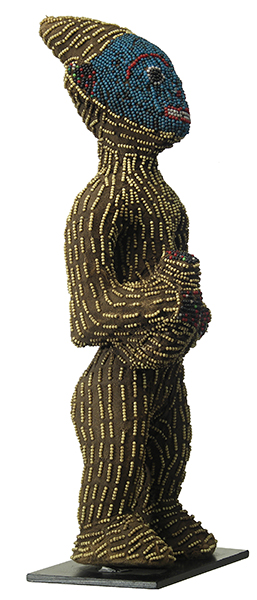 Photographs © Tim Hamill
BAMILEKE STYLE
FIGURE 5
19.5" high x 6" wide x 6.5" deep
$400
SOLD
Cameroon

Despite its appearance this object shows no evidence of age or use and was probably made to be sold.
The beadwork is in good condition.
Royal ancestor figures were not worshipped but were honored and cared for. They were displayed for prestige during ceremonies. All are expressive like their masks. Special ones were beaded as well.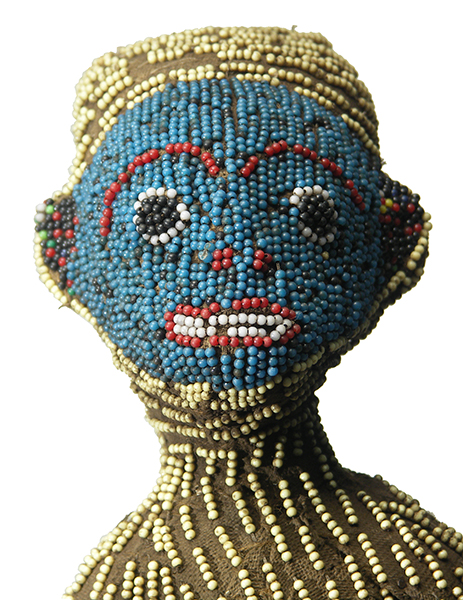 RETURN TO BAMILEKE FIGURE PAGE
RETURN TO GRASSLANDS EXHIBITION PAGE
RETURN TO BAMILEKE BEADWORK PAGE