BAMILEKE STYLE OBJECT 7, Cameroon
Despite its appearance, this Bamileke style bowl shows no evidence of age or use and was probably made to be sold.
---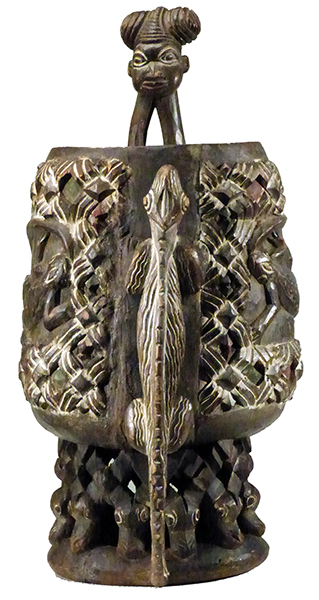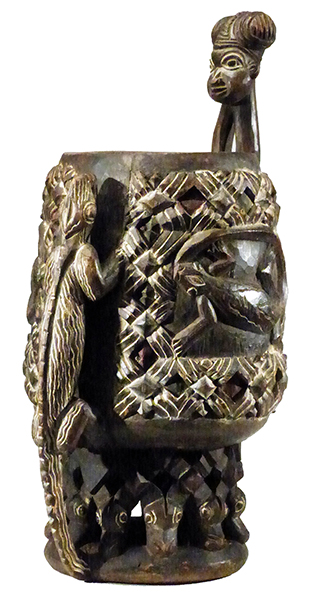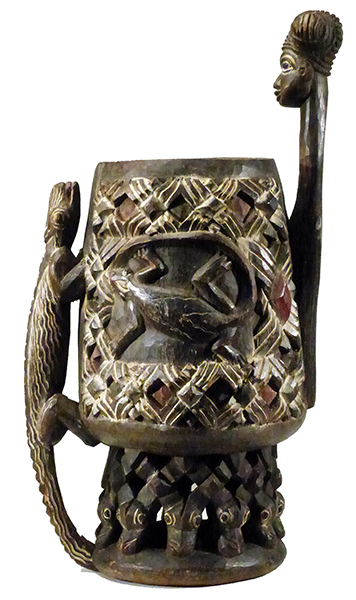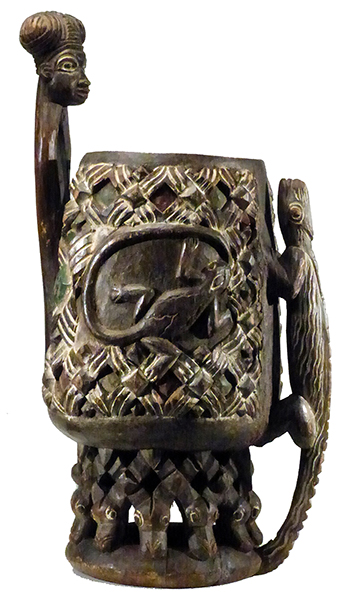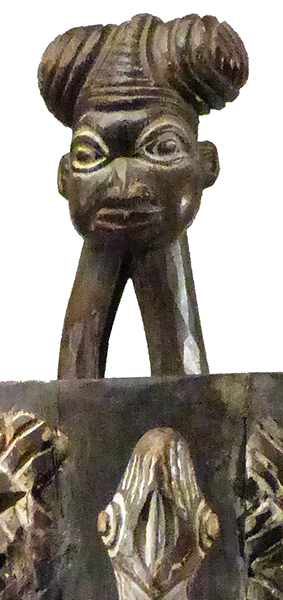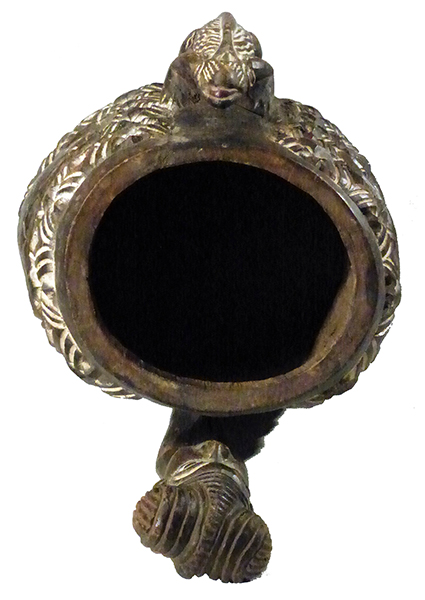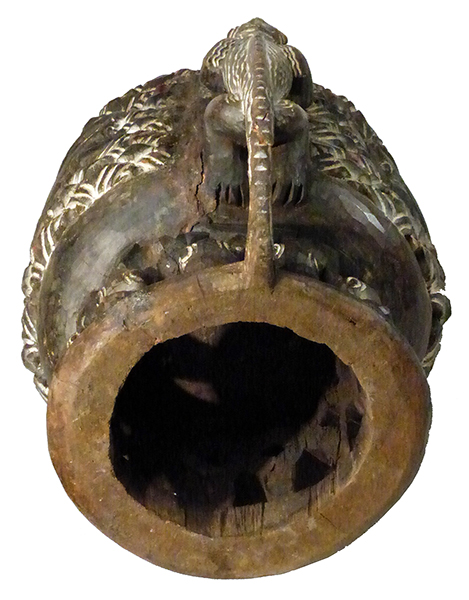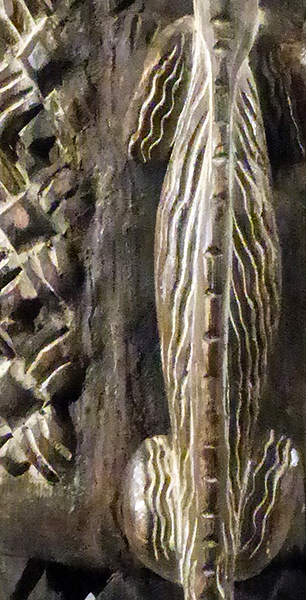 Photographs © Hamill Gallery
BAMILEKE Style
OBJECT 7
25" high x 13" wide x 13" deep
Cameroon
$500

This wood vessel possesses the decorative expressiveness that typifies much of Bamileke art. There is a cracked area down the front on the right side of the lizard (see last detail above) that ends in a crack on the bottom of the bowl. The crack is old and stable and has been partially repaired to make it less visible. The side view of the lizard is especially nice as is having an open space beneath the bottom of the bowl.

GO TO FROM THE GRASSLANDS EXHIBITION PAGE
GO TO BAMILEKE BEDS ARCHIVES PAGE (ALL SOLD)
GO TO BAMILEKE BEADED OBJECTS PAGE
MJM08262016