BAMILEKE OBJECT 8, Cameroon
This bowl/figure has been vetted as authentic, however the lid was made to be sold.
---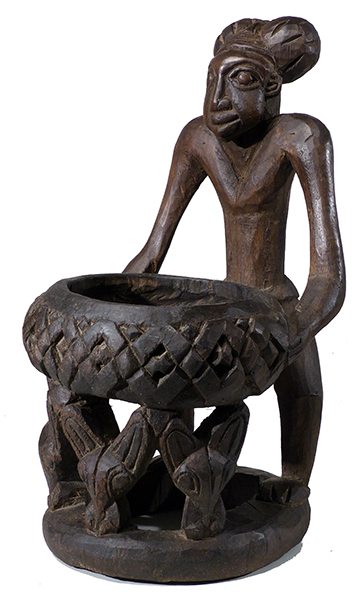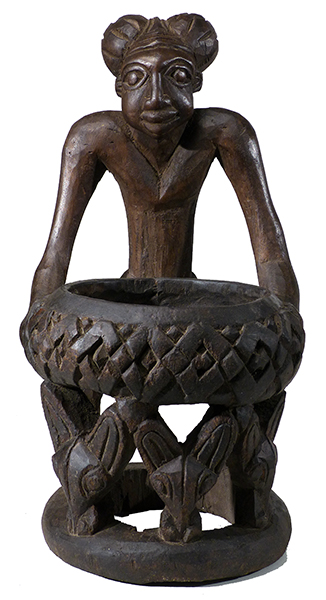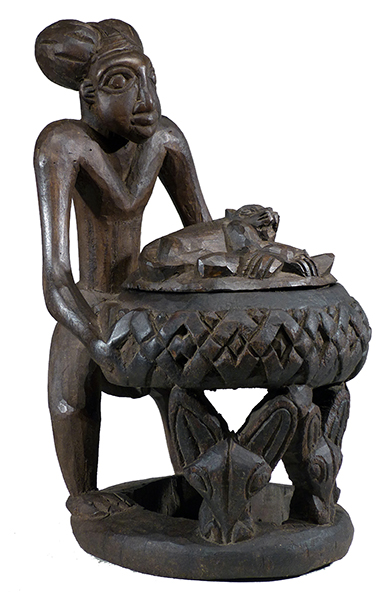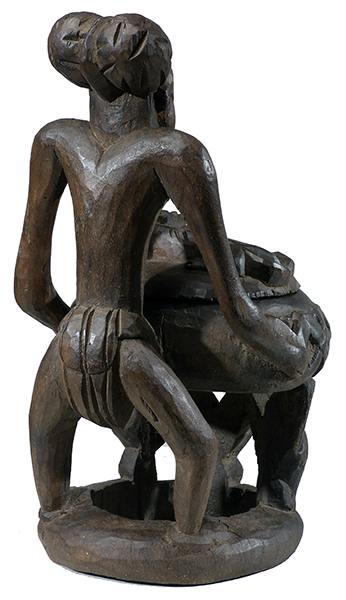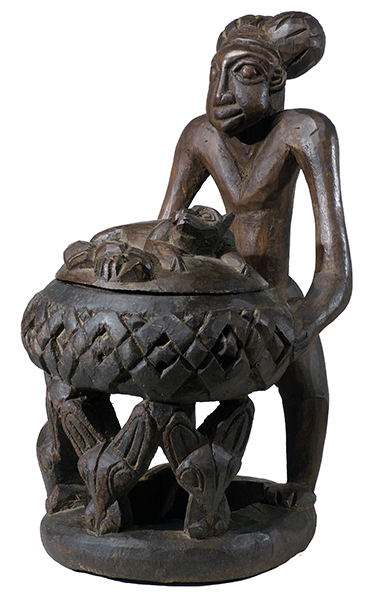 Photographs © Hamill Gallery
BAMILEKE
OBJECT 8
25" high x 13" wide x 13" deep
Cameroon
$600
SOLD

This wood vessel possesses the decorative expressiveness that typifies much of Bamileke art. The lid was apparently lost and replaced with a newer piece. The body of the bowl still has an oily feeling from old storage issues.

GO TO FROM THE GRASSLANDS EXHIBITION PAGE
GO TO BAMILEKE BEDS ARCHIVES PAGE (ALL SOLD)
GO TO BAMILEKE BEADED OBJECTS PAGE
MJM08262016