BAMILEKE STYLE CHAIR 65, Cameroon
This Bamileke style chair was probably made to be sold.
---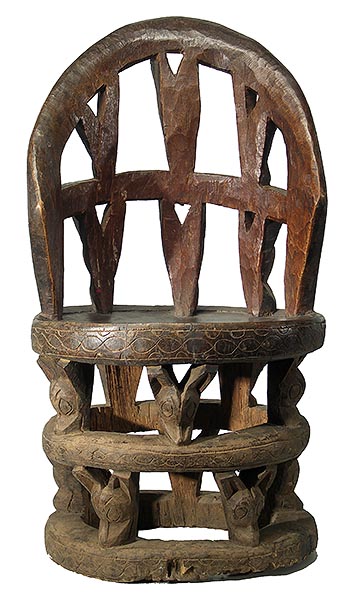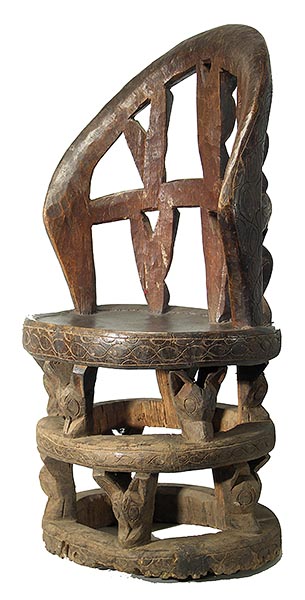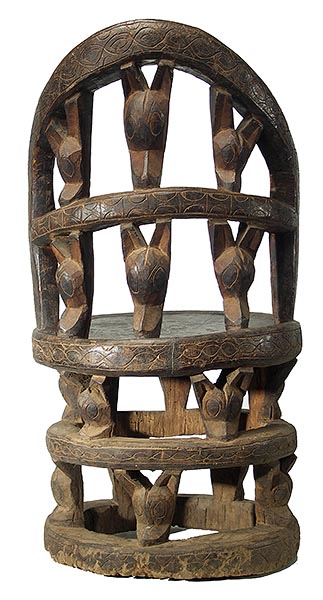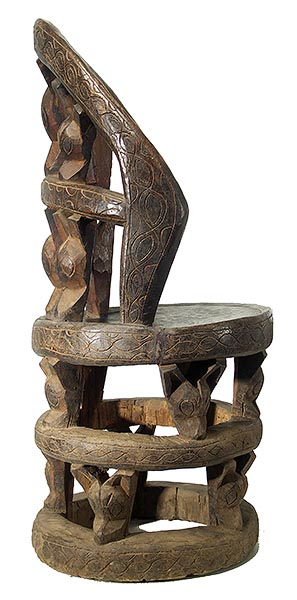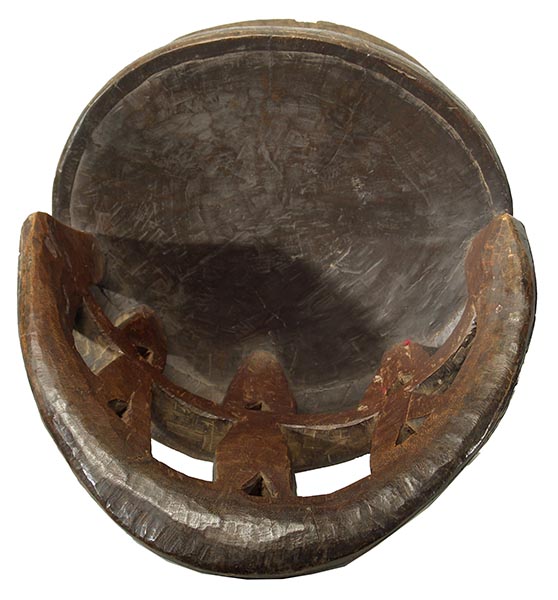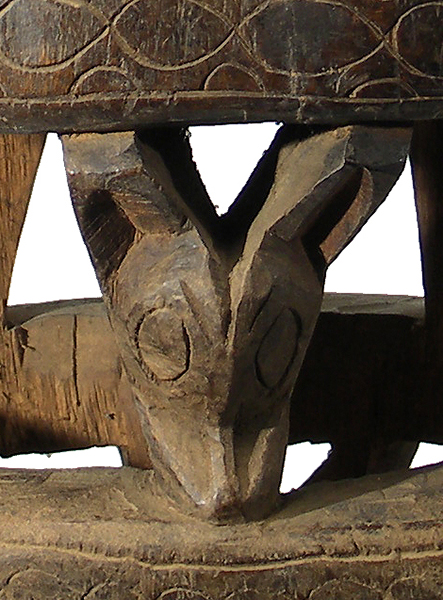 Photographs © Hamill Gallery
BAMILEKE STYLE
CHAIR 65
35" high x 18.5" wide x 16" deep
Cameroon
$800

The animal head motif embellishes the back of the chair as well as the front. There is some insect damage with wood loss around the bottom edge, but it does not affect the stabilty or strength of the chair. The top of the seat shows some signs of being repaired and refinished.

GO TO BAMILEKE STOOLS ARCHIVES PAGE (ALL SOLD)
GO TO BAMILEKE BEADED STOOLS ARCHIVES PAGE (ALL SOLD)
GO TO TAKE A SEAT EXHIBITION PAGE
GO TO BAMILEKE ART PAGE
GO TO BAMILEKE BEADED OBJECTS PAGE
GO TO BAMILEKE BEADED ELEPHANT MASKS PAGE
GO TO BAMILEKE BEADED ELEPHANT MASKS ARCHIVES PAGE (ALL SOLD)