BAMILEKE STYLE STOOL 78, Cameroon
This stool shows no evidence of age or use and was probably made for the art market.
---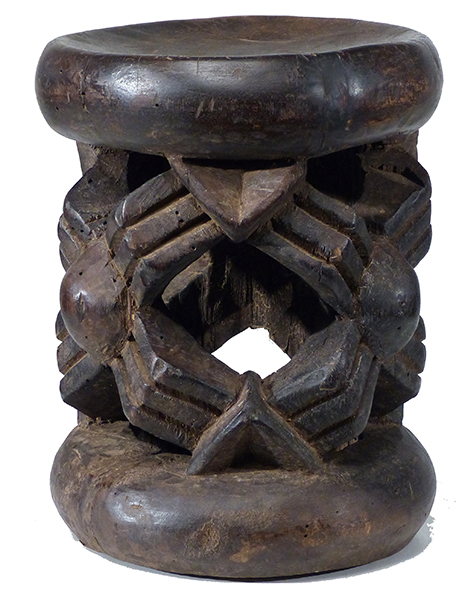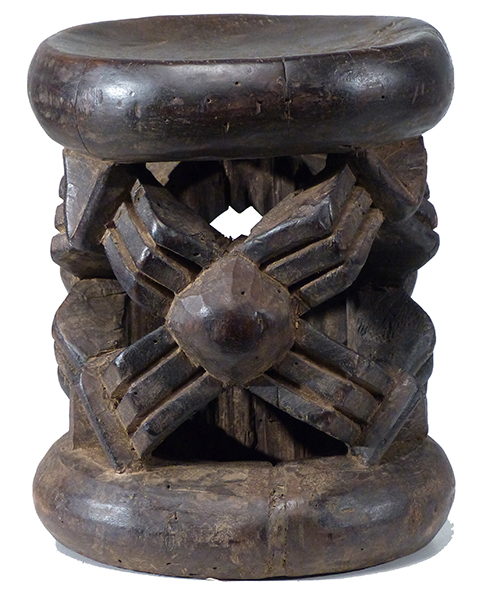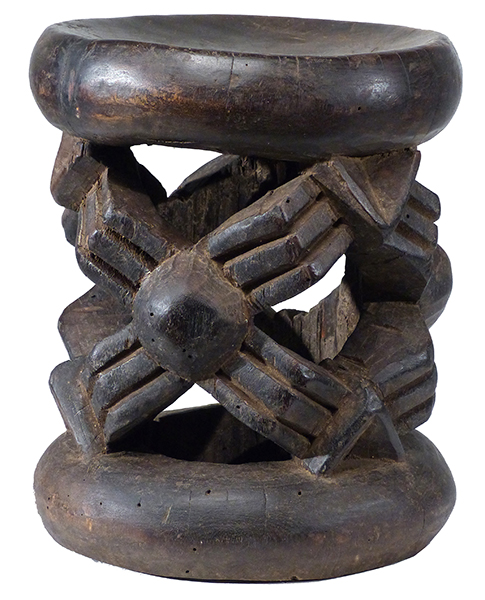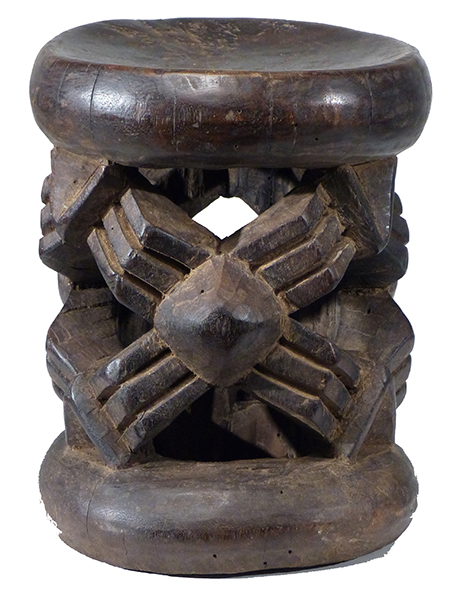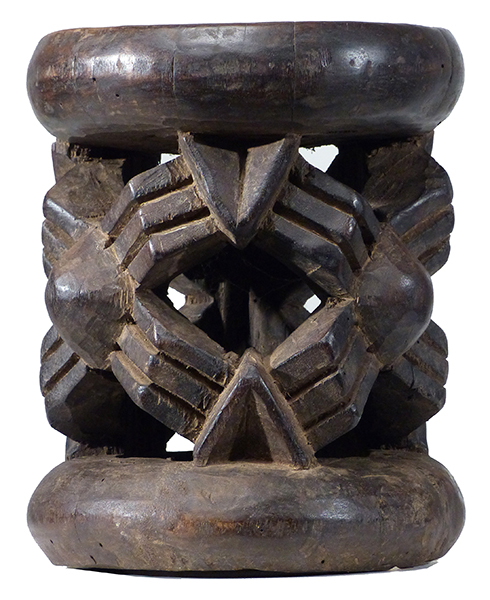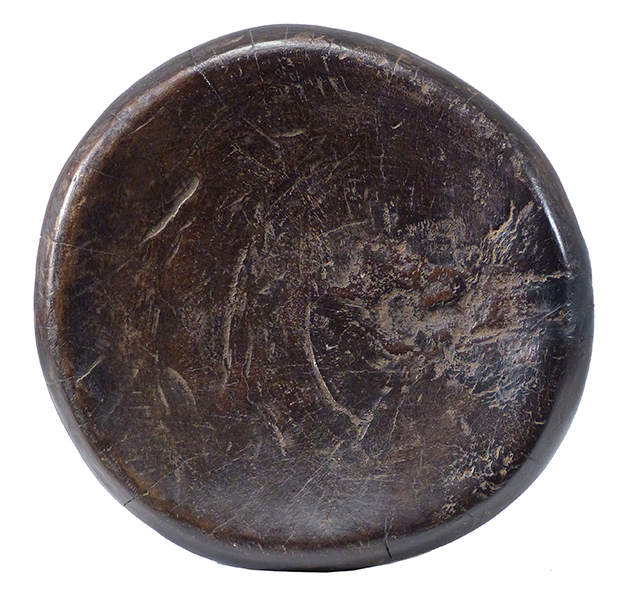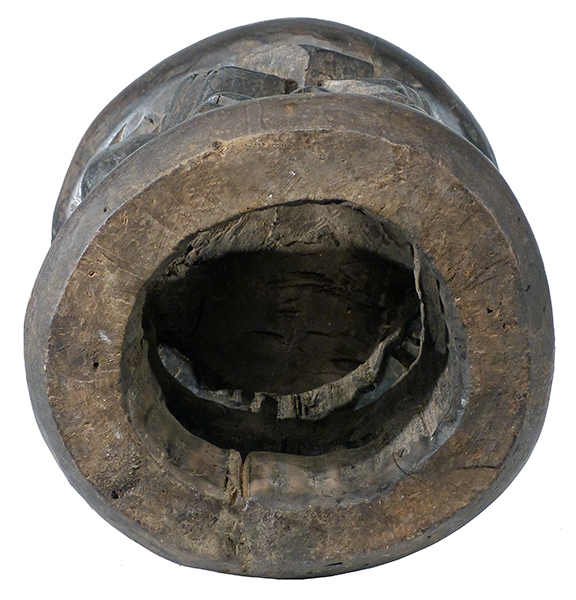 Photographs © Hamill Gallery
BAMILEKE STYLE
STOOL 78
10.25" high x 8.5" - 8.25" in diameter
Cameroon
$200

Note that this stool is not perfectly circular and is wider than it is deep. There is a repaired crack on the base (see second photo).
GO TO BAMILEKE STOOLS ARCHIVES PAGE (ALL SOLD)
GO TO BAMILEKE BEADED STOOLS ARCHIVES PAGE (ALL SOLD)
GO TO TAKE A SEAT EXHIBITION PAGE
GO TO BAMILEKE ART PAGE
GO TO BAMILEKE BEADED OBJECTS PAGE
GO TO BAMILEKE BEADED ELEPHANT MASKS PAGE
GO TO BAMILEKE BEADED ELEPHANT MASKS ARCHIVES PAGE (ALL SOLD)