BAMUN STYLE PRESTIGE COLLAR 4, Cameroon
This example was made long after the forced abdication and death of King Njoya in 1933 and was probably made to be sold.
---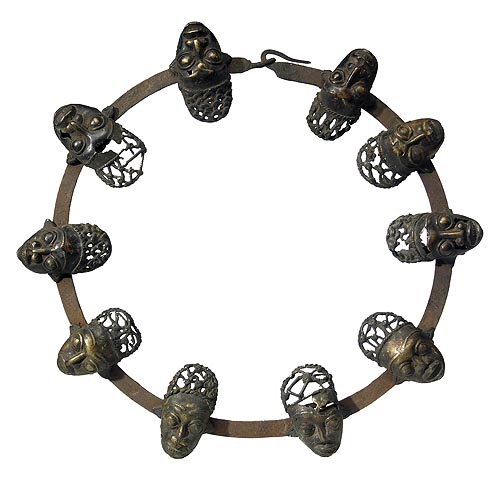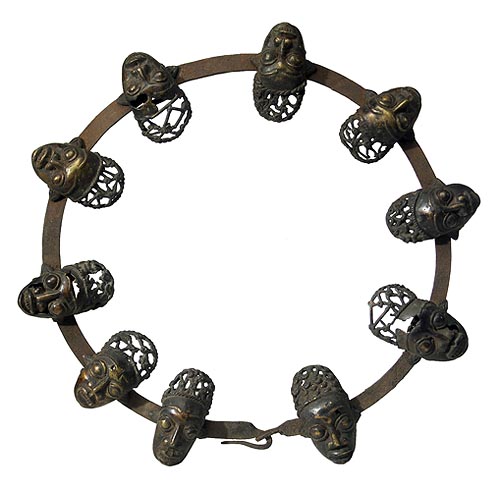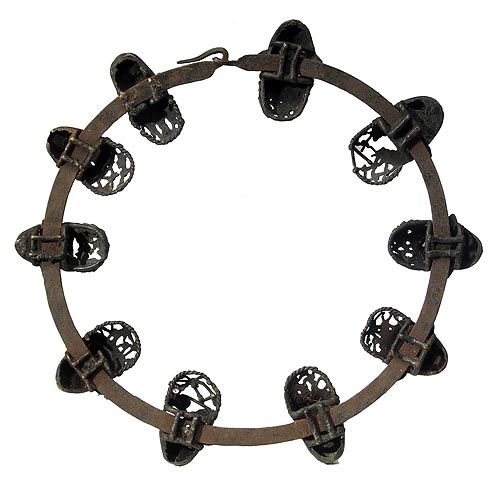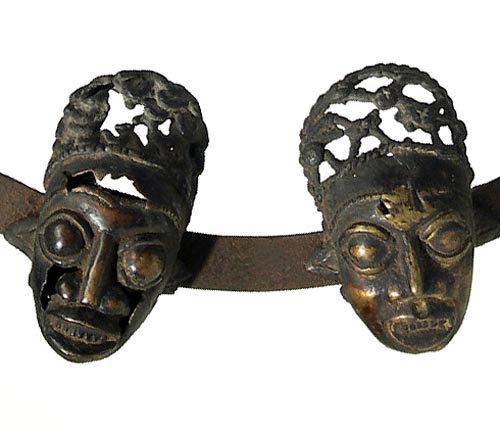 Photographs © Hamill Gallery
BAMUN STYLE
PRESTIGE COLLAR 4
17" diameter
(10 heads 3.5")
Cameroon
$200

This collar's heads are wearing the typical Bamun cap, indicative of high status. The casting of the heads, by the lost wax process, is faulty, especially in the delicate detail on the caps. This is not a sign of age, but poor casting.
GO TO BAMUN PRESTIGE COLLARS PAGE
GO TO SIDE BY SIDE EXHIBITION PAGE
GO TO AFRICAN METALWORKS EXHIBITION PAGE
GO TO AFRICAN METALWORKS 2 EXHIBITION PAGE