BAMUN MASK 5, Cameroon
This mask has been vetted as authentic, but the "spearpoints" inserted in the top have been replaced with newer pieces. They are removable (probably why they had to be replaced).
---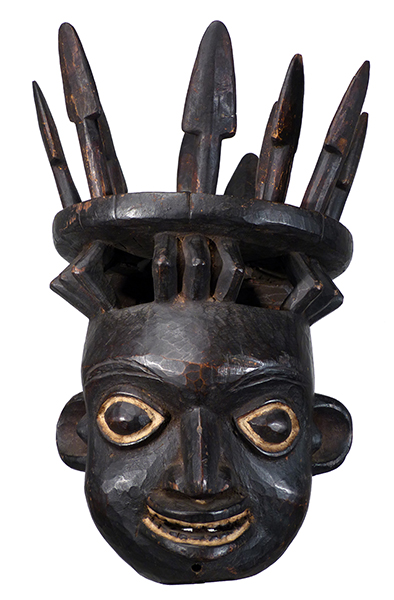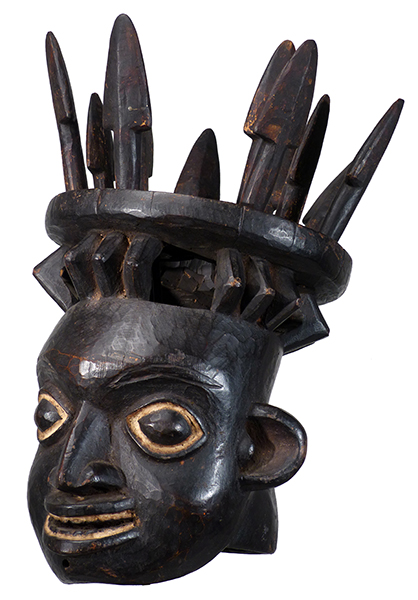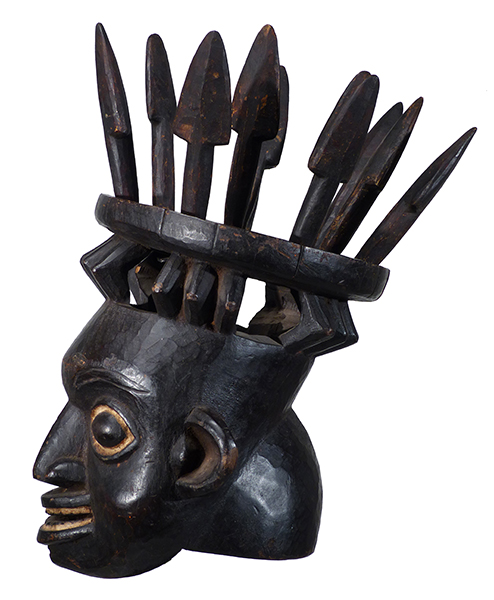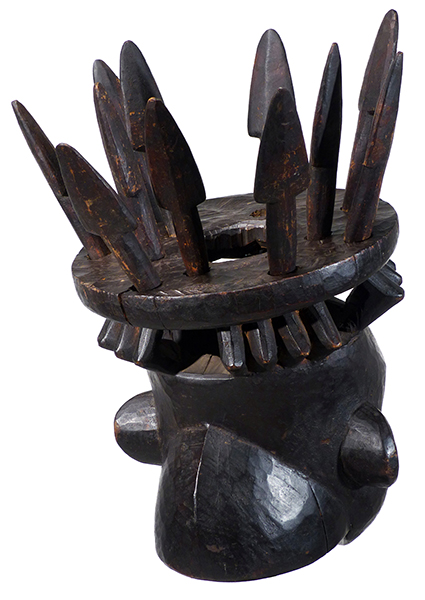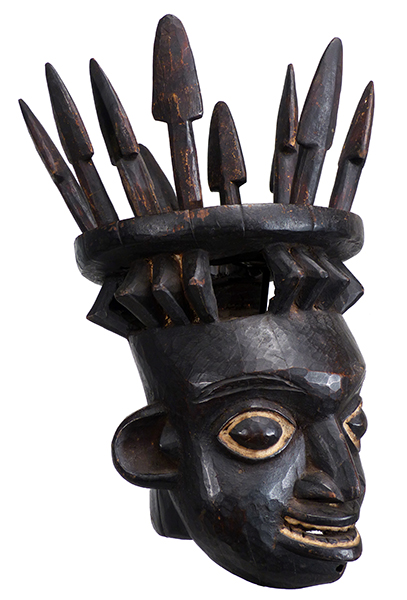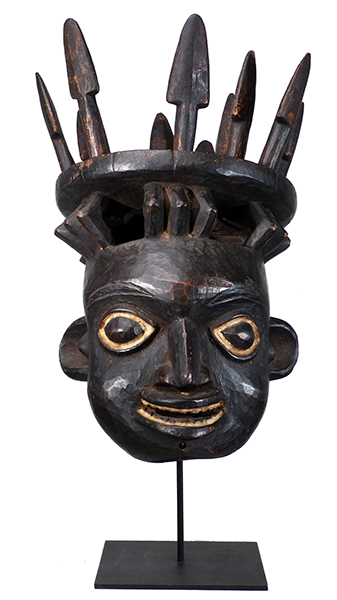 Photographs © Hamill Gallery
BAMUN
MASK 5
21.5" high (27" on stand) x 14" wide x 16" deep
Cameroon
$1000

The mask is mounted as shown, the stand is included in the price.

GO TO FROM THE GRASSLANDS EXHIBITION PAGE
GO TO MASKED, I ADVANCE EXHIBITION PAGE