BAMUN STYLE MASK 11, Cameroon
This Bamun mask shows no evidence of age or use and was probably made to be sold.
---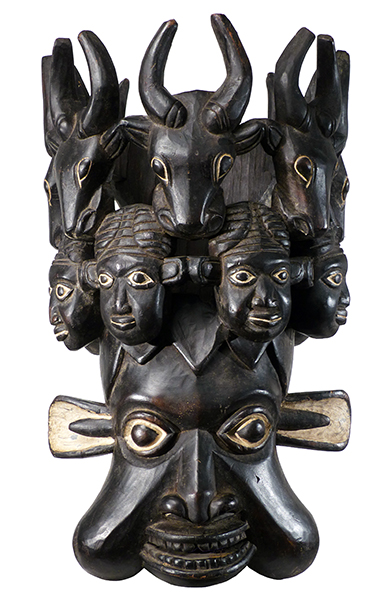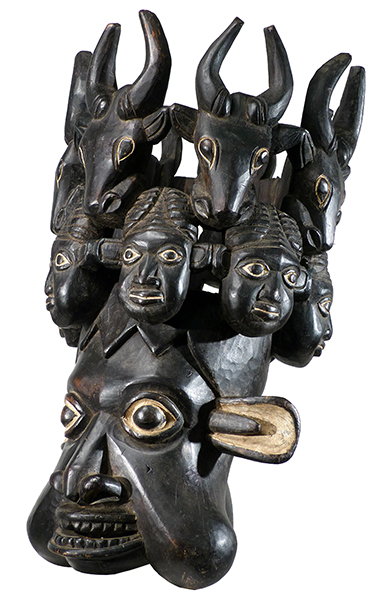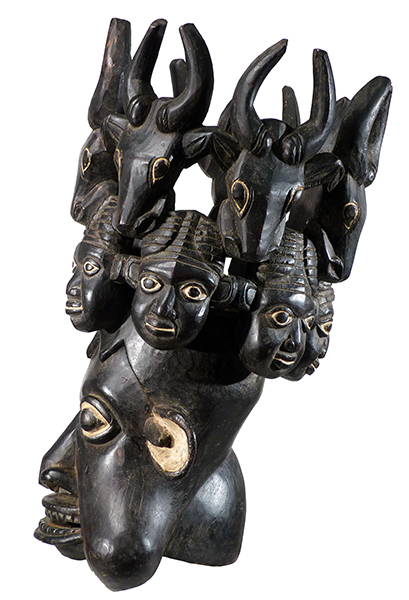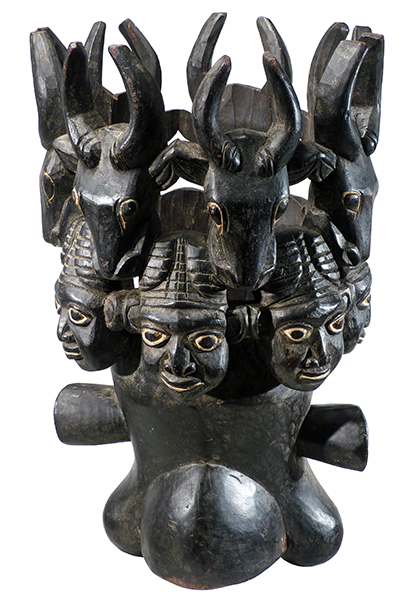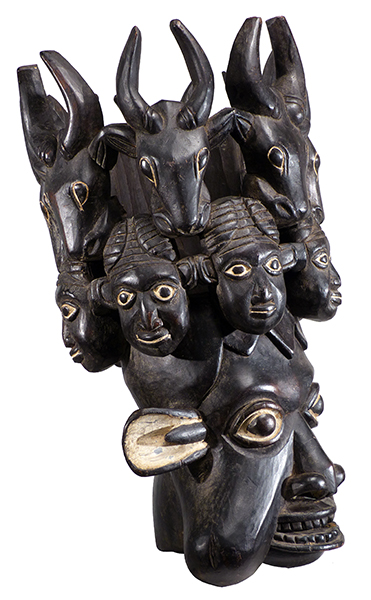 Photographs © Hamill Gallery
BAMUN STYLE
MASK 11
29" high x 17" wide x 17.5" deep
Cameroon
$900
SOLD
This mask stands on its own as seen, with no stand. It is in very good condition.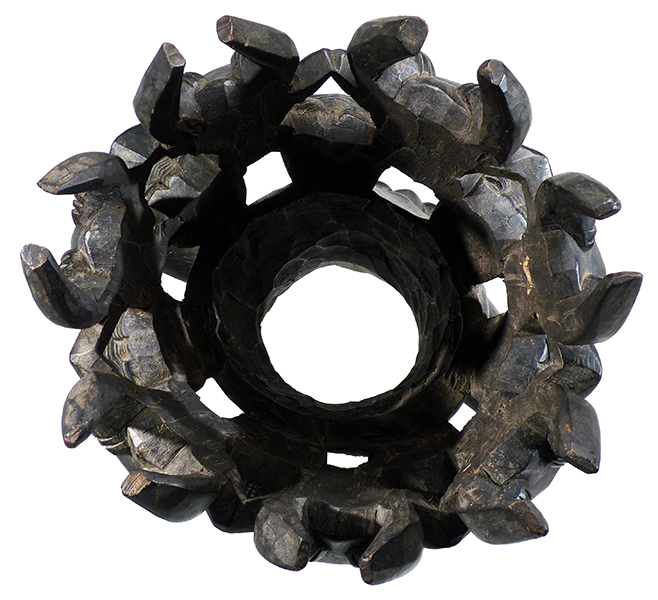 GO TO FROM THE GRASSLANDS EXHIBITION PAGE
GO TO MASKED, I ADVANCE EXHIBITION PAGE