BAMUN STYLE MASK 13, Cameroon
This mask shows no evidence of age or use and was probably made to be sold.
---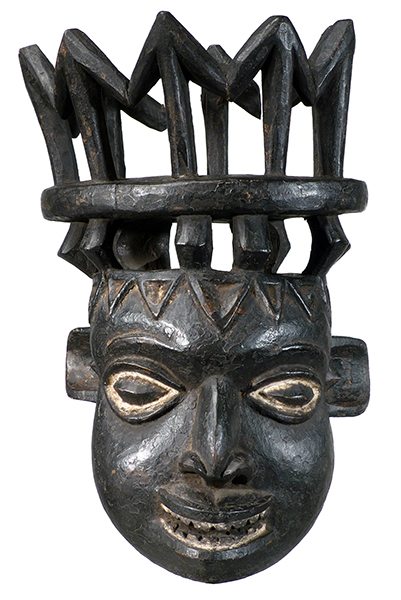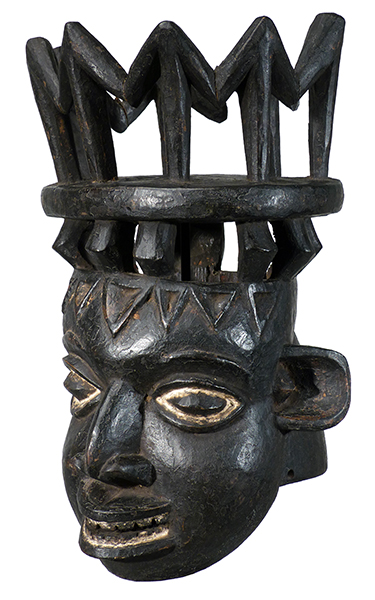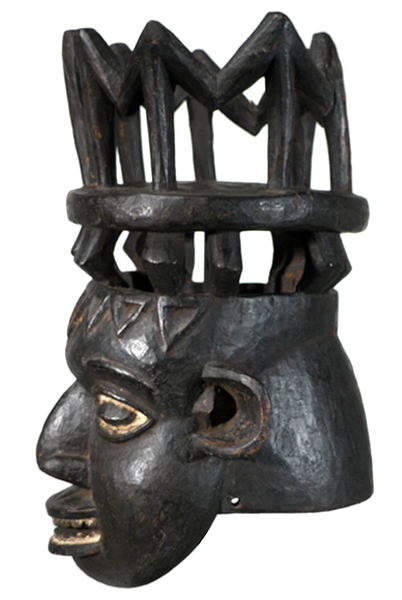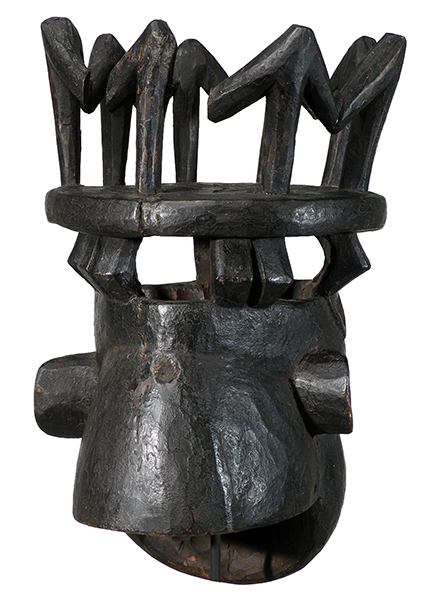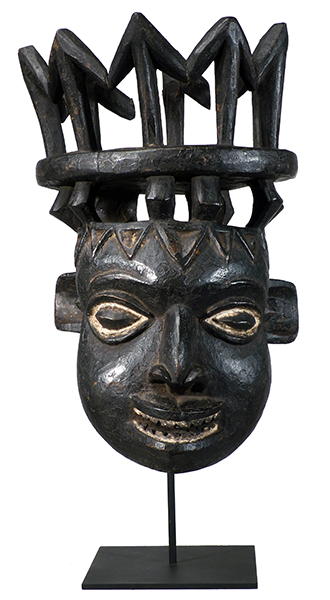 Photographs © Hamill Gallery
BAMUN STYLE
MASK 13
18" high (22.5" on stand) x 11.5" wide x 11" deep
Cameroon
$650

The mask is mounted as shown, the stand is included in the price. Note there are some breaks in the back "speartips".

GO TO FROM THE GRASSLANDS EXHIBITION PAGE
GO TO MASKED, I ADVANCE EXHIBITION PAGE