BATEKE ONLUA COLLAR 1, DRC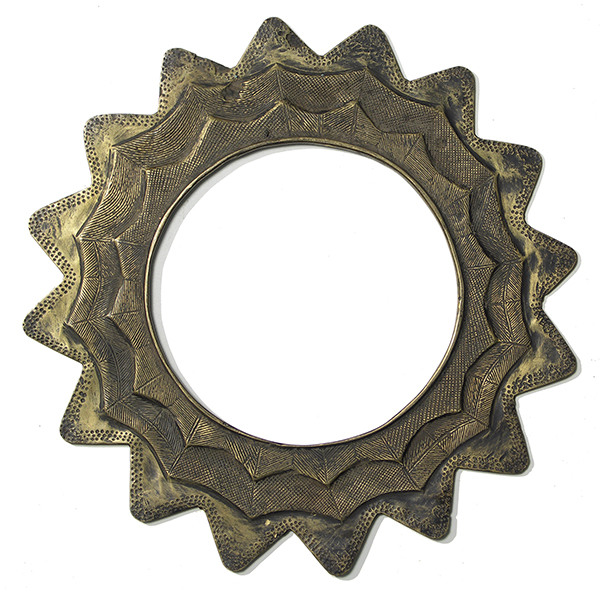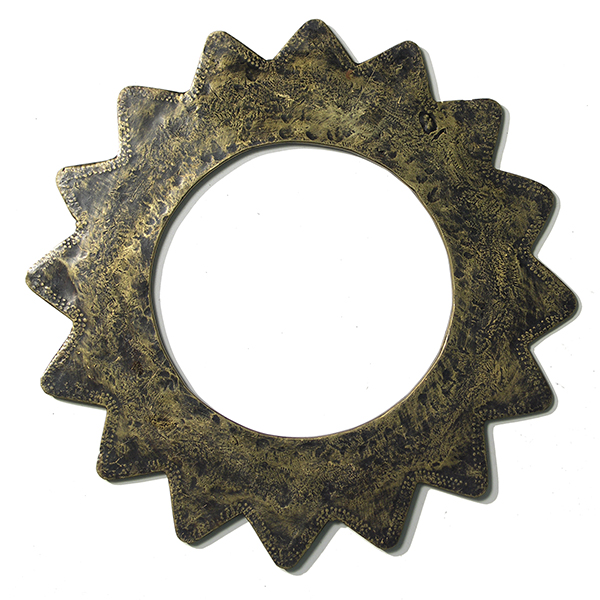 Photographs © Tim Hamill

TEKE Onlua Necklace 1, DRC
14.5" outside dimension
7.75" inside dimension
1/16" - 5/16" thick
$400
This piece has not been vetted so our default position is that it might have been made to be sold.
These brass collars with chased geometrical motifs, were the most important insigna of power among the TEKE. The respective alloys, with their own coloration and geometric patterns, expressed the spiritual status of the owner. The number of notches was a reference to the number of villages over which the chief ruled.
Description from Hotel Druot auction, Paris
The condition is very good with very nice incised designs; the detail below shows the two worst flaws, probably caused by poor casting.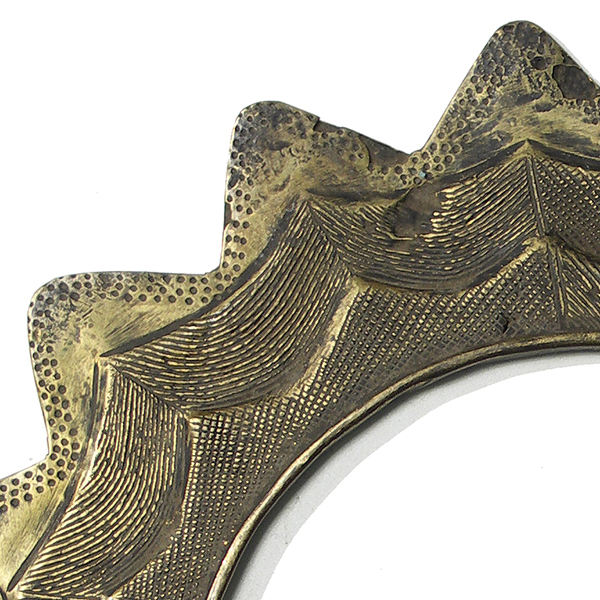 GO TO METALWORKS EXHIBITION PAGE
GO TO METALWORKS EXHIBITION PAGE 2